Sometimes, when we don't feel like going for an all-glam look with a foundation and we also don't wanna go all-natural with a no-makeup look, what we actually need on those days is neither a full-coverage glam up nor a bare face so what we opt for is a BB Cream! BB creams give you a very subtle base that's just too good for any type of occasion and your makeup moods. While for oily skin, it's always recommended that on the mody humid days, sweaty weathers, and heat waves phase, ditch your full coverage products and opt for breathable and lightweight BB creams for oily skin.
It sounds like a perfect choice for the ones who want a subtle but classy look that doesn't look or feel cakey or too heavy on the skin. What we want in a BB cream is a formula that provides enough coverage but not too much that it looks cakey, stays all day but don't look matte, gives a hydrating feel but don't be too oily, so we want a BB cream for oily skin that sits and actually do its work.
Best BB Creams For Oily Skin
Ahead are my favorite BB creams for oily skin of all times, so keep scrolling and find your best match and create infinite gorgeous makeup looks with them.
Maybelline Dream Fresh BB Cream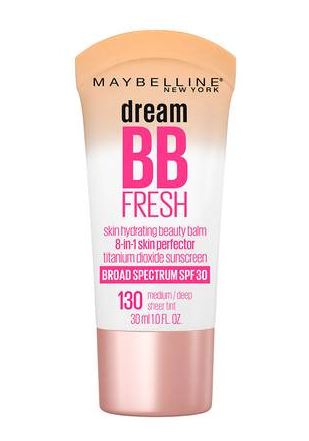 According to Maybelline, this dream fresh BB cream is America's #1 BB cream and after testing this one, I would actually agree with them. It's a very lightweight formula, hydrates the skin, water-based and gives a smooth finish to the makeup look. The best thing about this one is that it doesn't make the skin feel oily so the oily skin people can grab this one to wear all-year round without worrying about oil production. Besides that, it's a great drugstore that serves exactly what we need.
Covergirl Clean Matte BB Cream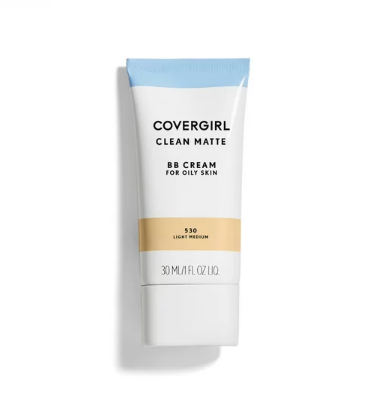 While I was needing a cute photoshoot with my friends a few weeks back, I was looking for a formula that's lightweight but long-lasting (not possible, right?) Well, this one is here to prove us wrong. It gave me a smooth finish that I am not even wearing anything, and who doesn't love a barely-there makeup feel? The best part? Yeah, there's more to know about this holy-grail. And that is, it's the most affordable too, so you all should at least give it a try without breaking the bank for your extremely oily skin.
L.A. Girl HD Pro BB Cream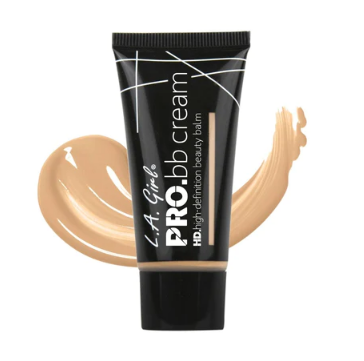 I was a huge fan of L.A. Girl's concealers, and color correctors and that too at a very reasonable cost, now after testing this BB cream I am extremely amazed by its result as well. The best thing is that it doesn't feel like that low cost, and looks just like an expensive brand's product. This gives a subtle to light coverage which is what a BB cream is known for, Perfect! Also, if you have oily skin, blemishes, wrinkles, and even finde lines, this one will make your skin look glass skin for sure.
Burt's Bees SPF 15 BB Cream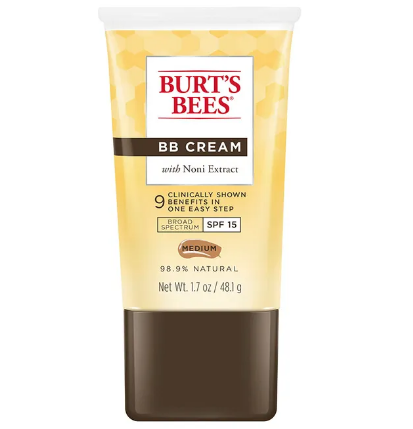 Have you ever felt your skin looks too oily and heavy when you apply different products one by one? Well, no more. Want to apply for SPF? It's in this already, wanna feel moisturized? It gives enough hydration for that, want a coverage? BB cream has that too. This is the perfect choice for all your daytime plans. It stays all day even in the most sweaty weather and that's what I love the most about this one.
ONE/SIZE Turn Up The Base BB Cream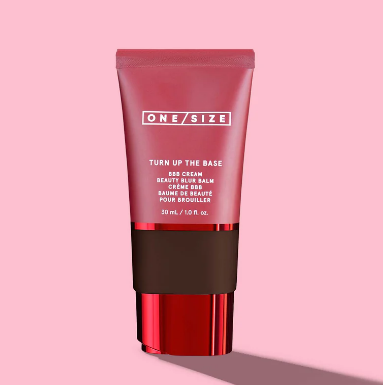 Thicker than any of the average BB cream, One/Size's rendition elevates coverage and blurring to give you that effortlessly smooth appearance reminiscent of the Instagram Paris filter. I reserve this balm exclusively for photo days—its camera-friendly charm ensures a seamless look both on and off the lens. A dab stretches a long way, ensuring this balm will be your trusty companion for quite some time. Whether worn solo or as a flawless base for layering, it's the ideal choice.
Conclusion
Finding the right BB cream for oily skin can be challenging, but with the right product, you can keep your skin looking fresh and oil-free all day long.