While our love for high heels are just impossible to calculate even if our feets hurt by walking in them, we should always have that type of shoes that makes us feel like we don't have to compromise on heels and comfort. If you ask me I would choose any shoes with heels, I love high heels, kitten heels, and of course my new favorite things these days are block heels.
Just like high heels, block heels are equally versatile and timeless, from sandals, boots, pumps, platform heels, and even in loafers now, you will get to see the block heel. No matter what you are into, whether it's the classic and minimal block heel pumps you want or you are more into strappy and high block heel pumps, there is always a gorgeous and comfortable pair waiting for you.
Block Heel Pumps Every Fashionista Needs
Whether you want a minimal and subtle ballet pump with a bow detailing or an all-glam chunky platform pump, choose one ahead that suits you the best.
Classic Block Heel Pumps
About the classic block heel pumps, everybody wants and needs to own one of them to be honest. The classic footwear designs are actually really cool and versatile no matter what the occasion. Here are some of the classiest and most needed footwear essentials that you need (with a block heel):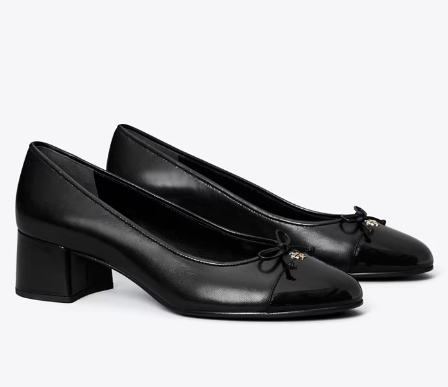 These are the classiest and the most timeless footwear ever, with or without heels. These look so stunning with barely-there block heels to even chunky ones. The bow or ribbon detailing are what makes these classic block heel pumps even more appealing, without a doubt. Also these are great for wearing for work, kitty parties, brunches, and almost any other occasion.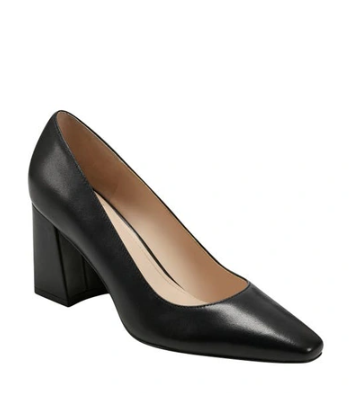 Here comes another classic piece which all the high-heel lover girls own in their footwear collection. While these look so so good with almost every outfit and look no matter what the occasion or what the weather is. These look great with mini and midi dresses, skirts, jumpsuits and even cropped jeans if paired right, so it is timeless, versatile, and worth your money for sure.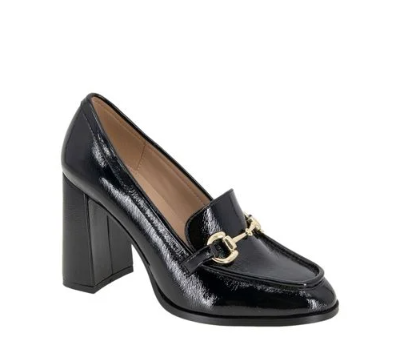 We all own loafers because of their 90s charm and Y2K sophistication, but why not heeled-loafers? Sounds great right. For me there are always black loafers that appeal to me with their timeless charm that is just too good to be true. The model-off-duty look can be achieved with a white crips tee/button down, light wash jeans, and these block heel pump loafers that sound dreamy to an "It Girl".
Strappy Block Heel Pumps
For all your dressy desires, strappy block heel pumps are what you need. Strappy block heel pumps now come in a variety of ways from a classic pointed toe to an all-glam platform block heel pump. So, let's see what styles are the most timeless and versatile for all kinds of occasions.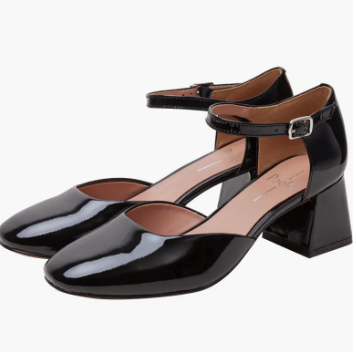 How much of you love an ankle strap sandal? Well, I hear all of you. These pumps were the life of the world of footwear in the 80s and 90s, remember? We all have seen these pumps worn by celebrities, influencers, and many other vintage aesthetic girls. These days we see so many gorgeous updates for this one and we are totally loving them with many color options.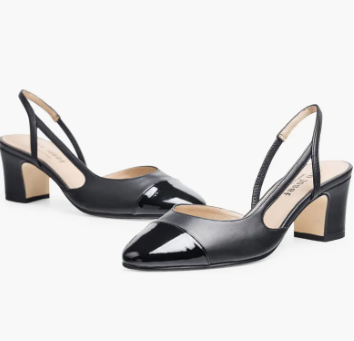 How about a two-toned cap toe block heel pump with a slingback strap? These look quite luxurious when paired with neutral colored clothes and accessories. These are perfect for the ones who want trendy yet comfortable footwear as their heels are just too comfortable and easy to walk anywhere. These can be paired with midi dresses, trousers, bodycon dresses and cropped pants.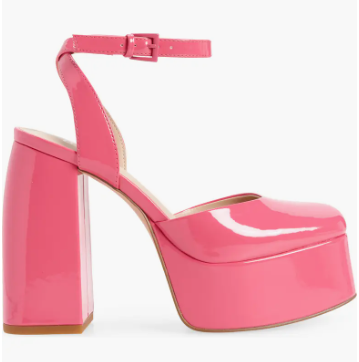 Block heel doesn't mean it can't be chunky or high, right? Just have a look how stunning this would look on your equally stunning feets. These chunky platform block heel pumps are just to die for, their square toe detail make it more appealing while the feminine ankle strap will make anyone feel like a true princess and this color just has almost everyone's heart, because who doesn't love lavender?
Conclusion
If you're a fashionista on the hunt for the perfect pair of block heel pumps, look no further. From classic to trendy styles, there's a pair out there for everyone. Invest in a versatile pair that will elevate any outfit and take you from day to night with ease.
UP NEXT: 7 Stylish White Platform Heels To Elevate Your Fashion Wardrobe