If you are constantly changing your scents or you just have an obsession for new scents every now and then, you must know the struggle of finding something that just clicks right away. Well, while the obsession for fragrances made us try a lot of high-end brands like Ralph Lauren perfumes, the most hyped Victoria Secret scents, the luxurious Dolce and Gabbana perfumes, and the best smelling feminine perfumes from Louis Vuitton.
While we also adore some of the most famous and gorgeous celebrities fragrances brands like Ariana Grande fragrances and the iconic Nicki Minaj perfumes and many more. While we thought that after trying and knowing these brands is all that we need in a fragrance world, there is more you need to know about the world of fragrances as there are thousands of brands which also offer the great smelling perfumes that your perfume collection lacks.
6 Fragrance Brands You Need To Try
Out of all those high-end, luxurious, and most expensive perfume brands, I would suggest you to stop spending a lot of your money every now and then if you don't want to. Opt for these fragrance brands as they have a variety of scents that are suitable for every personality and taste.
Phlur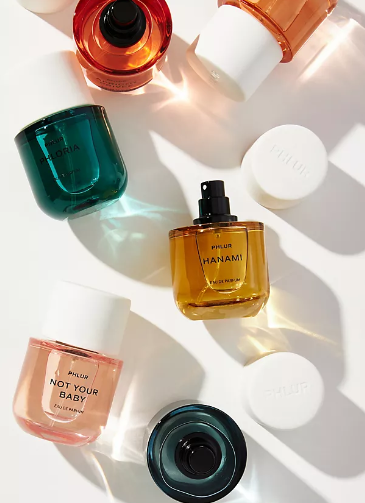 Phlur is all about crafting scents that are both modern and intentional. They prioritize the ingredients in their formulas over what's left out, and their website is open about why "natural" isn't always the best choice for your skin or the environment. Collaborating with top fragrance producers globally, Phlur ensures the use of sustainable natural components and occasionally opts for responsibly sourced synthetic materials. Take Ameline, for example—a reinvented rose fragrance with sparkling Italian bergamot, pure rose, mild patchouli, and sandalwood. The unique hint of citrus in the finish adds an enticing and mature touch.
Henry Rose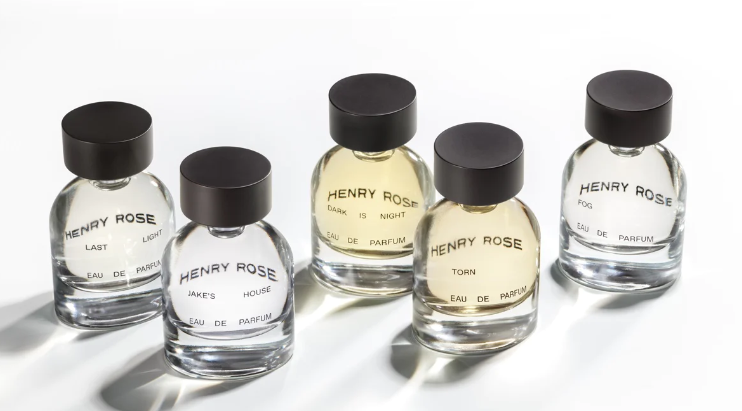 Henry Rose, on the other hand, is built on transparency, providing complete ingredient lists and functions for each fragrance. EWG verification certifies their commitment to transparency and good manufacturing practices. Queens and Monsters, a popular choice, offers a floral journey from violet leaf, neroli, and petitgrain at the top to jasmine and freesia, and finally a dry down of vanilla and musk—a true rustic yet sweet and flowery experience with Henry Rose perfumes.
St. Rose
St. Rose, hailing from Australia, is a luxury fragrance brand meticulously crafting scents with natural components and a unique selection of recycled raw materials. Circa 91, a fresh and vibrant option, blends citrus notes with patchouli, jasmine, and a base of sandalwood and cedarwood—perfect for those who shy away from sweeter scents.
Ellis Brooklyn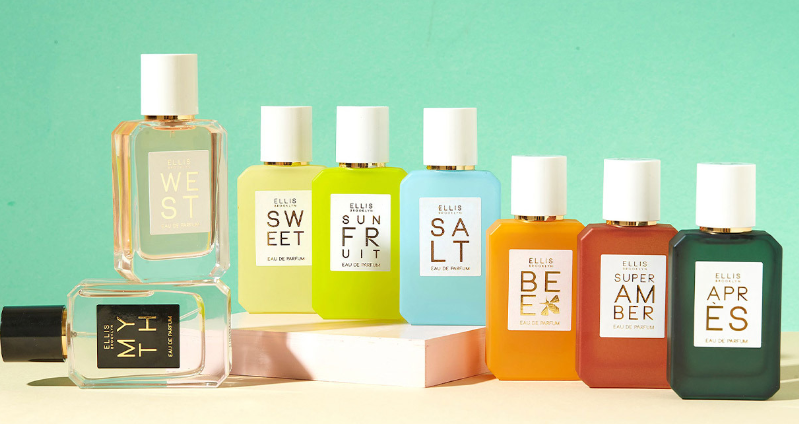 Ellis Brooklyn takes pride in being paraben-free, cruelty-free, and vegan. Priced at $105 each, these luxury scents use natural and sustainably sourced-synthetic ingredients, striking a balance between the two. Myth, a popular choice, combines ambrette seeds, bergamot, jasmine, pink lotus, musk, and cedarwood for a sophisticated scent.
Rrose from Ellis Brooklyn pays tribute to Rrose Sélavy, featuring centifolia rose petals, cashmere woods, and spring musks for an enticing base. B
7 Virtues
Barb Stegemann's 7 Virtues, founded in 2010, focuses on fair trade, farmer support, and hypoallergenic formulas. Vanilla Woods is a standout with Madagascan vanilla, gourmand caramel, and warm amber—a luxurious dessert for your fragrance collection.
Dime
Dime fragrances are both vegan and cruelty-free. 7 Summers, a year-round option despite its name, opens with warm pear and sugar notes, transitions into a relaxing blend of lavender and vanilla, and concludes with musk, bergamot, and coconut cream, a delightful journey for any season.
Conclusion
So, what do you think about these brands now? Sounds like a good choice, no? Well, at least get your hands on their best sellers to smell the best all day long without spending a lot of money like you used to do on high-end and well-known brands. Whether the brand has a deserving reputation or not, there is no reason to overlook these brands because they have a whole lot of gorgeous scents.