Microneedling can help scars and lines look less bad and improve the health of your skin as a whole with the help of Derma Roller. But an expert is the best person to deal with it. You roll the Derma Rollers, portable devices with rows of tiny micro-needles, across your skin. When performed properly, this type of micro-needling can be quite successful at reducing wrinkles, stretch marks, pigmentation, fine lines, and acne scars.
Without the use of chemicals or surgery, using a beauty tool like Derma Roller delivers the advantages of modern treatment. Derma rollers assist in micro-needling, which is quite advantageous on its own. However, it has become the king of all skin treatments and therapies with the aid of serums and solutions. The best serums and solutions to use before and after the derma roller procedure are covered in this article.
What Is Dermarolling?
Microneedling, also called derma rolling or collagen induction therapy, is a cosmetic process in which thousands of tiny needles are pushed into the surface of the skin with a rolling or stamping device. By making small cuts, derma rolling causes the body to make more collagen. Within the human body, collagen is the most prevalent kind of protein. Connective tissues such as skin, muscles, tendons, cartilage, and bones are all held together by this substance.
What To Do Before Derma Roller?
Here are some important things to do before the derma roller:
1. Prep Your Skin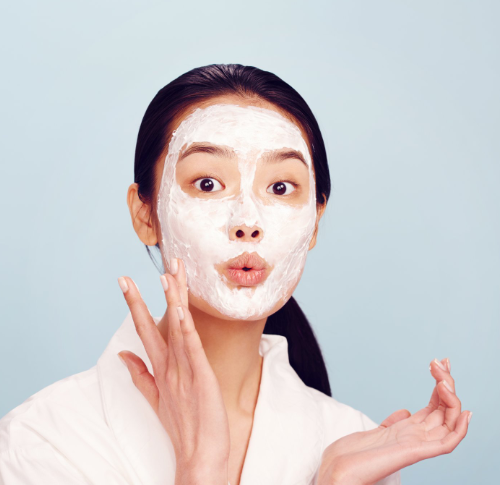 Cleanse your skin, and then gently exfoliate it with a chemical or fruit enzyme peel. This step helps you truly get the most out of the micro-needling by enhancing ingredient absorption, but you can also skip exfoliation with good results.
2. Face Cleaning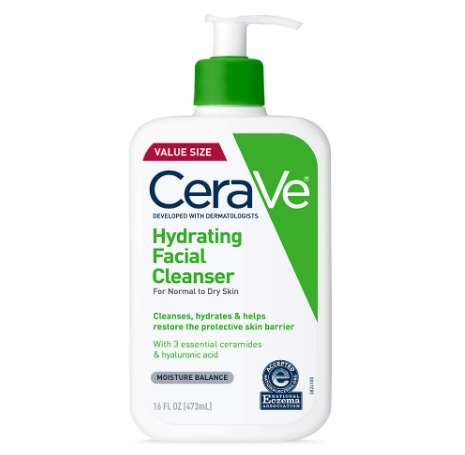 CeraVe - Hydrating Facial Cleanser ($14.44)
To start, clean skin is essential. To properly cleanse your skin, use a mild cleanser made for your skin type. However, avoid using facial cleansers that contain ingredients like salicylic acid at first because you don't want to start with anything too harsh. Choose something kinder. Wash the region you're derma rolling with mild soap and water if it's not your face.
3. Numbing Cream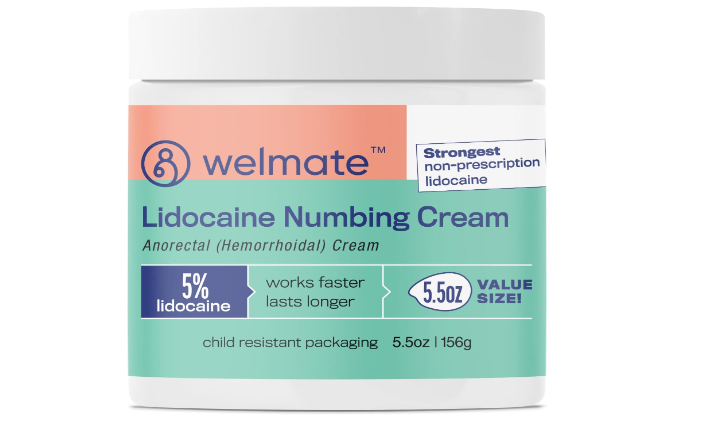 Welmate - Numbing Cream ($22.95)
If the needles are longer than 0.5mm or if you have a poor pain threshold, you should apply numbing cream before the treatment. Combinations of benzocaine, lidocaine, and tetracaine (BLT) are frequently used in the cream. A numbing lotion can be applied to make the treatment painless and shorten the recovery period.
Some specialists advise against leaving the numbing lotion on the face while others advise against it before beginning the derma rolling technique. This also varies depending on the product formulation and needle size, so it's recommended to visit a dermatologist and/or pharmacist before purchasing.
4. Utilize Your Derma Roller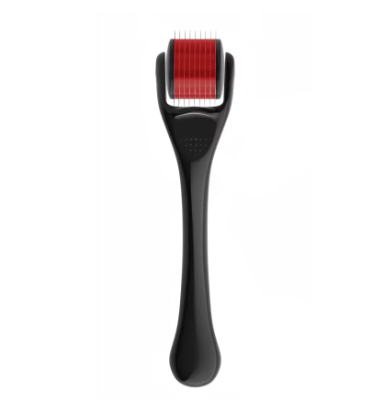 Derma Roller ($8.98)
Take your derma roller and delicately turn it over your skin two times over your cheeks, temple, jaw, lips, and neck in an upward, even, and corner-to-corner movement. Apply as much pressure as you can bear without straining yourself. The size of your needles and your skin type will determine how frequently you should derma roll. You may only need to use your derma roller once a month if it has longer needles. Only need to use your derma roller once a month if it has longer needles.
What To Do After Derma Roller?
You need proper skincare and precautions after using a derma roller, here are some things you should consider.
1. Use Vitamin C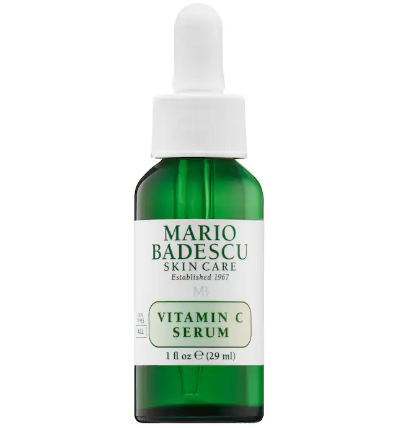 Mario Badescu - Vitamin C Serum ($45)
Vitamin C is the substance that is applied most frequently following a micro-needling operation, along with hyaluronic acid. Vitamin C is a powerful antioxidant, the building block of the skin, and a collagen-stimulating agent. It could substantially enhance the results of your derma rolling operation.
2. Use Hyaluronic Acid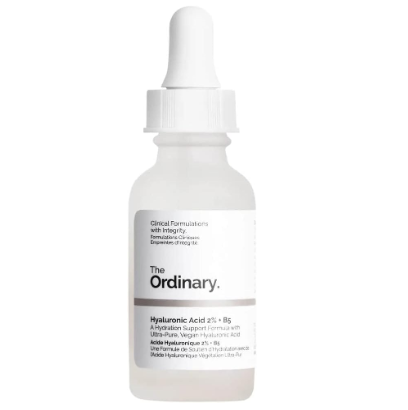 The Ordinary - Hyaluronic Acid ($8.88)
Your skin may feel a little bit dry after using a derma roller. Although you might be tempted to use some facial oils, a hyaluronic acid serum is the best approach to satisfy your skin's needs. This serum is made to encourage deep hydration, so after applying it a few times, your skin will feel exceptionally smooth and soft. Additionally, when used with derma rolling, its moisturizing and anti-aging effects are ten times stronger.
3. Clean The Roller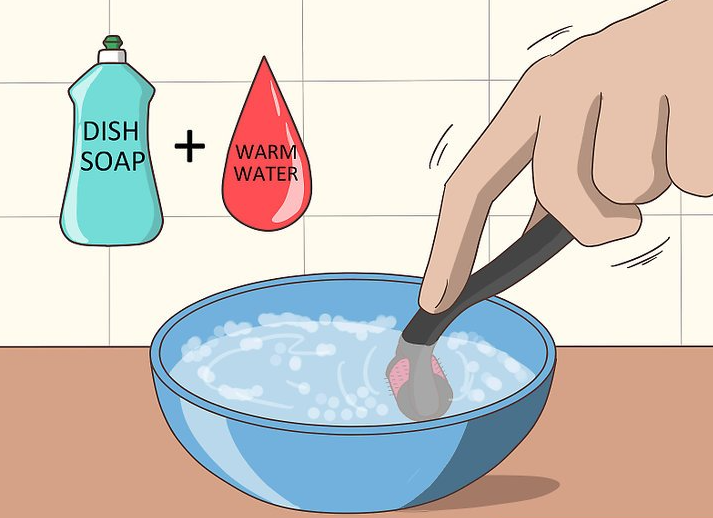 To clean the roller, use water and dish soap. Dish soap is more effective than other types of soap at removing tiny particles from your roller. After pouring the soap and water into a clean container, shake the roller in the water. Always clean your roller as the manufacturer recommends.
4. Don't Use Products That Increase Skin Sensitivity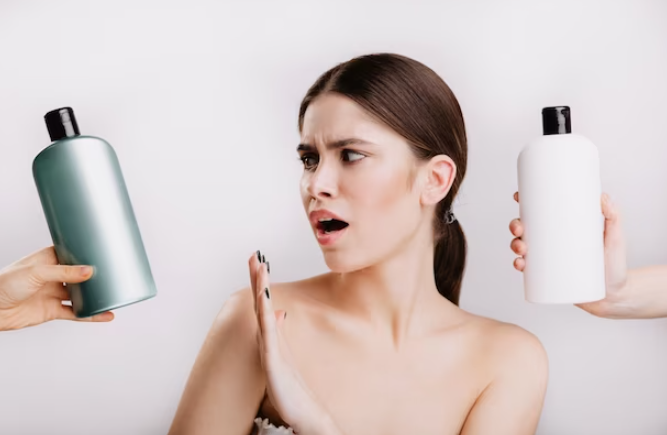 We observed that microneedling enhances the transdermal absorption of all topical treatments, which means that your hygiene products will be more effective because they will penetrate deeper skin layers. After using a derma roller, it is essential to continue your hygiene regimen, but products with active ingredients can worsen the situation. You need to avoid makeup, comedogenic ingredients, AHAs, BHAs, Benzoic acid, and artificial intelligence.
Conclusion
Dermatologists say that microneedling has a lot of benefits, but most of the study is based on small-scale studies. Even less solid proof exists for derma rolling at home, but most people who do it say it works.
Derma rolling is a technique that can be used to treat a range of skin issues, including scarring caused by acne, stretch marks, and even surgical scars. We hope that some of your pressing concerns have been addressed by this comprehensive Derma roller before and after guide.