Disney World stands as the ultimate dream destination for almost everyone on this planet. It's a place that taps into your inner child, creating indelible memories, unstoppable laughter, and an atmosphere saturated with happiness. However, once those Disney World tickets land in your hands, the reality of planning a trip to Florida sets in, prompting a flurry of thoughts. What to wear becomes a paramount question—what clothing and accessories will complement those envisioned Disney outfits? Which shoes should find a place in your suitcase? The list of thoughts and questions seems endless, but fear not. We're here to ease your burden, saving you time by curating a collection of the most stunning outfits that seamlessly blend comfort and style.
Adorable Disney Outfits To Copy
Get inspired by these adorable Disney outfits and copy them now.
Graphic Tee Disney Outfit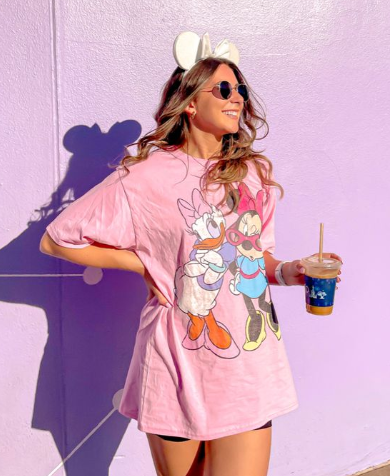 Let's start with the most effortless outfit idea for you to roam around Disneyland fashionably without putting a lot of effort. All you have to do is to get yourself an oversized mickey mouse graphic tee and pair them with any barely-there shorts or boxers you own. Then, you will be needing fashion accessories like classic black sunglasses, a few pieces of dainty jewelry and a cute disney headband of course, lastly you can step into crisp white sneakers to slay the look while you enjoy all the adventures.
SHOP THE LOOK
| | | |
| --- | --- | --- |
| Forever 21 - Graphic Tee ($15) | | Madewell - Raen LILY Sunglasses ($185) |
Cool Girl Disney Outfit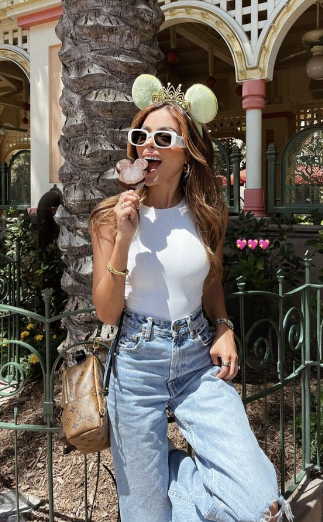 This one is every "It" girl favorite, a crisp white tank top, a baggy but straight fit light wash jeans with ribbed detailing at the knees, and a lot of accessories which takes the casual look to a classy and polished one without consuming a lot of time. Complete the look with white sunglasses, a fancy mickey-inspired headband, and a backpack to carry around all the go-to essentials and the goodies you won from the Disney games.
SHOP THE LOOK
| | | |
| --- | --- | --- |
| Reformation - Dusk Knit Top ($58) | | Madewell - Vintage Straight Jean ($138) |
Red And Black Disney Outfit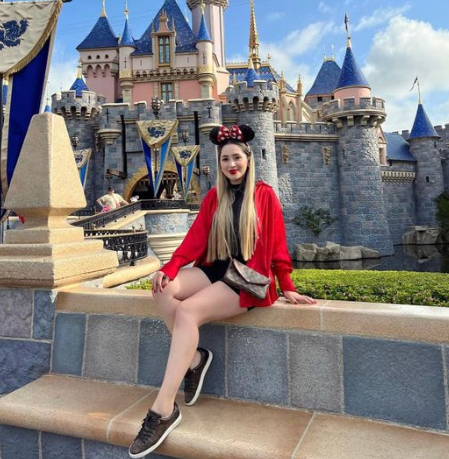 The classic Mickey mouse colors have always been everyone's go-to when they visit Disneyland. This classic combo of red and black is timeless, versatile, stunning, and perfect to wear to Disneyland. Pair your black mini dress with a red button down and leave the shirt open to let it free and flow while you have the best time enjoying your life of adventures and fun. Step into your dual toned shoes, wear a crossbody bag and wear your mickey headband to complete the look.
SHOP THE LOOK
| | | |
| --- | --- | --- |
| Asos - Black Mini Dress ($38) | | Reformation - Oversized Shirt ($128) |
All-White Disney Outfit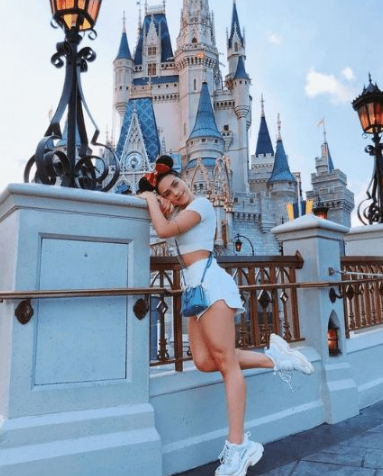 A crisp clean white outfit with a hint of disney shades, what else looks better than this? To achieve this look you need a crisp white tank with a white shorts, a mini crossbody bag to keep the essentials with you and lastly top it off with white chunky sneakers and a headband.
SHOP THE LOOK
| | | |
| --- | --- | --- |
| Lulus - High Waisted Shorts Set ($42) | | Asos - Fila Sneakers ($108) |
All-Black Disney Outfit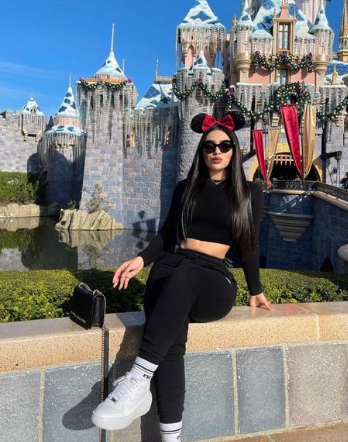 We all adore all black supremacy without a doubt, and we are taking this timeless fashion trend to Disneyland as well. You just need to grab a black crop top with full-sleeves balancing the skin showing, then get into the comfiest sweatpants of yours in black. Finish the look by carrying a black shoulder bag, a mickey headband, and crisp white sneakers.
SHOP THE LOOK
| | | |
| --- | --- | --- |
| Asos - Black Baby Tee ($30) | | Madewell - Skinny Joggers ($68) |
Conclusion
I absolutely love these cute Disney outfits as they are too simple recreate and almost every pieces used to achieve these outfits are already available in our closets. They are so fun and playful, and definitely capture the magic of Disney. I can't wait to try some of these looks out for myself and feel like a true Disney princess.