Dry skin requires a lot of attention as it easily gets dull, damaged compared to other skin types like oily and combination. All of us dry skin types don't give enough attention to our dry skin which makes our skin develop dullness and cracks on the outer layer of our skin which stands between the outer and inner layer which means all those products we apply are of no use? Don't worry we have come up with the research for maintaining and caring for dry skin types ahead.
I would suggest you first understand why your skin is dry, and then implement the skincare routines I have come across that are just perfect for all dry skin types. From morning to night skincare routine for dry skin, and additional skincare tips you should be incorporating to make your dry skin healthy and hydrated.
Morning Skincare Routine For Dry Skin
Developing a morning skincare routine for your skin is the most beneficial thing you can do for your skin. A morning skincare for dry skin will protect and hydrate your skin and helps it becomes healthy and glowing skin throughout the day, so check out the routine ahead to start with the morning care:
Cleanse With A Non-Foaming Cleanser
Starting our day with a clean and fresh face really influences our day ahead, because who doesn't want that fresh feel on the skin? When it comes to dry skin, cleansing your face first thing in the morning with a non-foaming cleanser is so important to prep your skin. A non-foaming cleanser is an ideal choice for dry skin types because they do not strip the natural oils and remove all the dirt and oil from your skin without drying out the outer layer of your skin.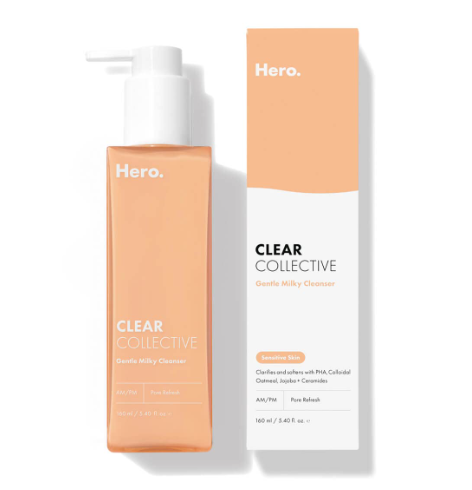 Hero - Gentle Milky Cleanser ($14.99)
Apply A Vitamin C Serum
After cleansing the face, up your skin's moisture by opting for a Vitamin C serum. Dry skin requires a whole lot of moisture so as much as you incorporate a hydrating serum into your skincare routine as good for your skin.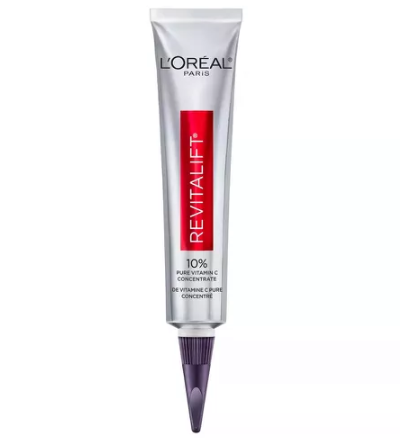 L'Oreal Paris - Revitalift 10% Pure Vitamin C Serum ($32.99)
Layer Up Hyaluronic Acid Serum
Even if you think that one serum is enough to provide the needed hydration to dry skin, I would suggest you to layer hyaluronic acid serum after vitamin C to provide an extra layer of moisture to your skin. Also dry skin types easily get wrinkles, lines and pigments, and hyaluronic acid is known for reducing these conditions of the skin.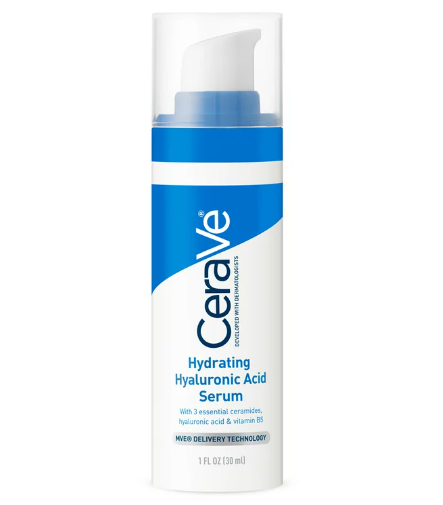 CeraVe - Hydrating Hyaluronic Acid Face Serum ($14)
Use Moisturizer
Moisture is all that a dry skin requires, so lather up an hydrating moisturizer to provide that hydrating layer your skin requires. When you are finding the perfect moisturizer for yourself, always look for lightweight moisturizers containing hydrating ingredients and have an ability to soften the rough skin cells of your skin. And please don't make a common mistake of mixing oiliness of your face with moisturizing, because even if you are sweating you can be lacking moisture in your skin so always apply moisturizer when needed.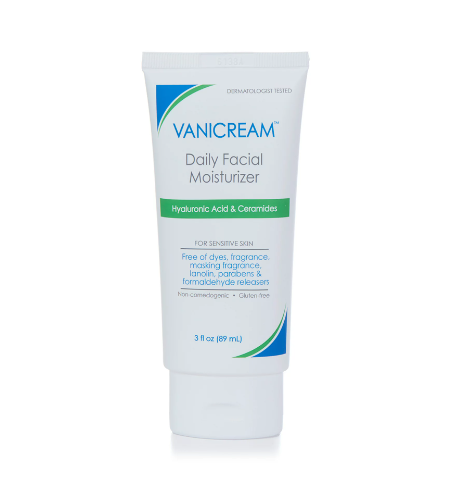 Vanicream - Daily Facial Moisturizer ($12.97)
Protect With SPF
Even if you don't have a dry skin type, it is equally important for all skin types to protect their skin from UV lights, pollution, premature aging, and daming. Choosing the right SPF for dry skin is easy if you keep the moisture factor in mind and by that I mean that your sunscreen should contain moisturizing ingredients and must be non-drying. An SPF for dry skin should be higher than 30 if you ask my opinion. Also if you want to provide an extra layer of moisture even if its sunscreen then opt for a combo SPF which contains moisturizer plus spf in it.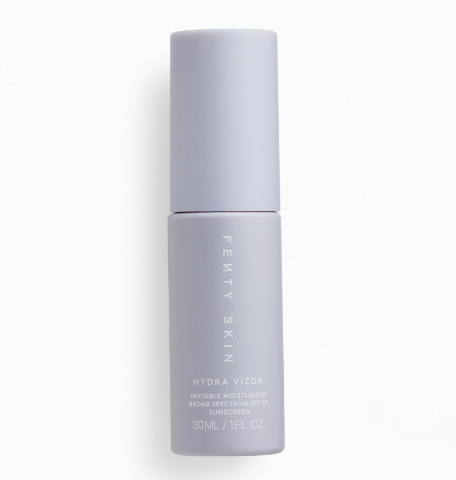 Fenty Beauty - Hydra Vizor Face Moisturizer SPF 30 ($39)
Nighttime Skincare Routine For Dry Skin
Just like morning skincare, nighttime skincare is equally important and healthy for keeping up the moisture of your skin, so let's get right into the details of how your nighttime routine should be and what products you should opt for:
Micellar Water To Remove Makeup
As you have lathered up all the skincare products in the morning then did makeup and then throughout the day dirt and dullness, so all these should be carefully removed from your skin.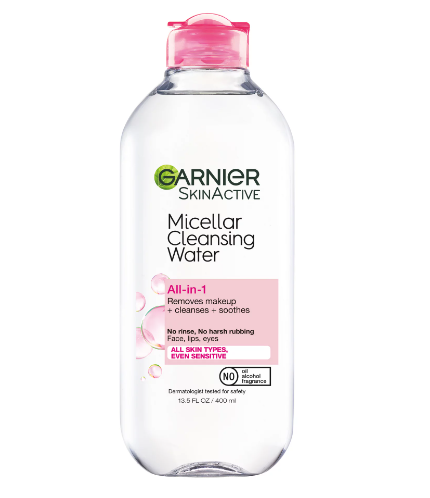 Garnier - SkinActive Micellar Cleansing Water ($8.93)
Use A Hydrating Cleanser
After removing the makeup, spf and all the dirt it gets throughout the day. A cleanser will make sure that even the tiniest dirt is removed from the skin so when you apply your nighttime skincare products it won't react back or give breakouts to the skin. Also the cleanser you are going for should be hydrating and doesn't contain harsh ingredients.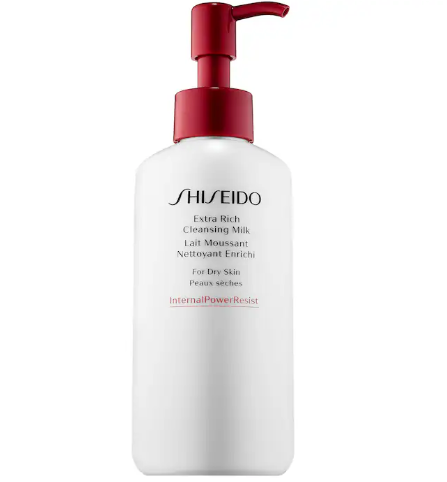 Shiseido - Extra Rich Cleansing Milk ($36)
Spot Treatment
After cleansing your face completely, wait for at least 15 to 20 minutes then apply your active ingredients if you use any retinol, benzoyl peroxide spot treatments for acne, breakouts, or even open pores issue. The waiting after the cleansing is important to make sure the skin is completely dry and neat before any active ingredients on your skin.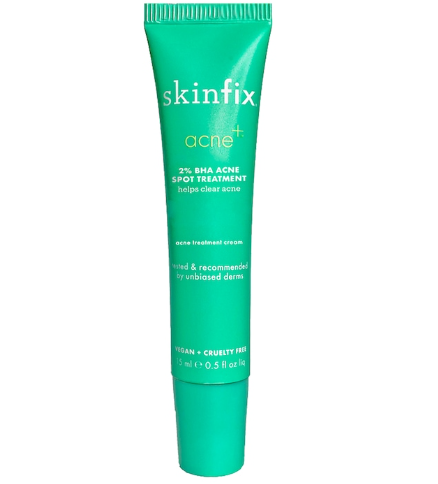 Skinfix - Acne Spot Treatment ($30)
Hydrating Serum
A serum is an essential step in any skincare routine, whether it's morning or night or for dry skin or other types. You can opt for a hyaluronic acid serum, vitamin e infused serum or any other hydrating serum that suits your skin type.

La Roche-Posay - Hyaluronic Acid Serum ($39.99)
Moisturizer
Add an extra layer of moisture and lock all the moisture you have layered with the above steps with a night moisturizer. Nighttime moisturizers are differ from morning ones as they are extremely light to the skin and do the job while you have a restful and glowing sleep.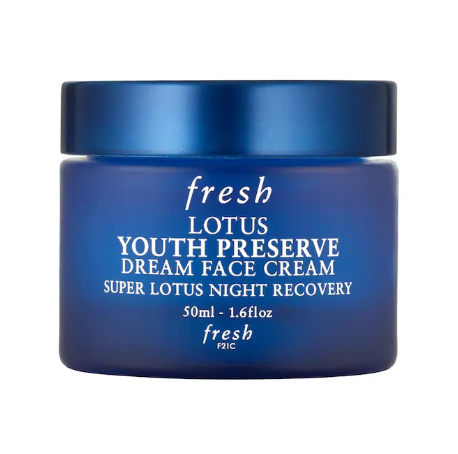 Fresh - Lotus Anti-Aging Night Moisturizer ($56)
Conclusion
Building a skincare routine is an important step to maintaining hydration of dry skin. Dry skin types easily get damaged, dull, and dehydrated, so be regular with the skincare routine and hydrated products to maintain a healthy and glowing skin.