Just when we thought that celebrities only surprise us with great acting skills in different projects, fashion sense at the red carpets or even street style, and the dancing and just by being their best selves, some celebrities really wanted to show us that they can do more than that. When we got to know a lot of great celebrity perfumes being in the market, we tested out some and had a great experience with some, and today we will introduce you to those amazing celebrity perfumes that will make you smell amazing for so long.
Best Celebrity Perfumes Worth Trying
Ahead you will check out some gorgeous-smelling perfumes from the equally gorgeous celebrities.
Fenty Eau de Parfum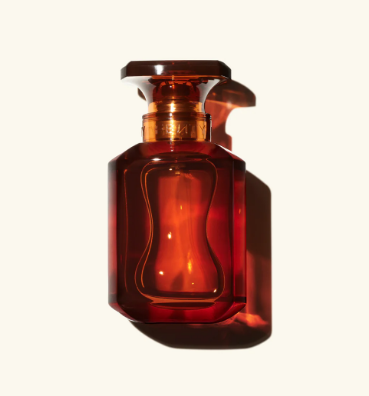 Rihanna, what do we say about her? A queen! She made this scent with only middle notes, yes! To make it long lasting. This fragrance is a perfect combination of a slight sweet and woodsy scent and even a single spritz can go a long way. Fenty perfume is a warm and soft floral scent with the notes of musk, bulgarian rose, tangerine, and magnolia. And the bottle is iconically designed with a touch of gold, amber brown glass, and a perfectly curved bottle.
Eilish Eau de Parfum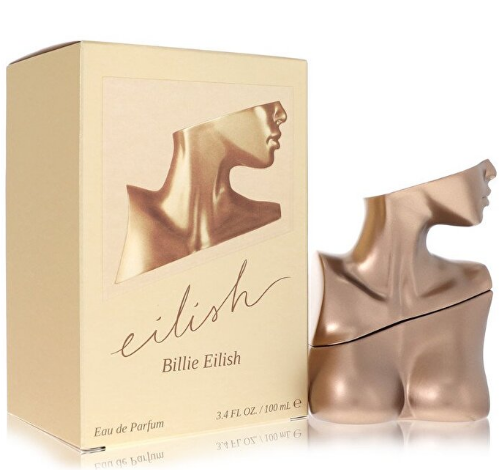 Billie Eilish said "I wanted it to feel like a warm embrace. It's a scent that I've been chasing for years and years and years. It's my favorite smell in the world." We already know what a banger it is. This fragrance is a warm, sensual, and magnetic scent that goes with every kind of personality. The scent has the top notes of red juicy mandarin, berries, and sugared petals. While for the heart notes this scent has rich cocoa, creamy vanilla, soft spices and for the base notes we smell woods and musk that helps this scent last longer than we ever imagine.
Killer Queen Eau de Parfum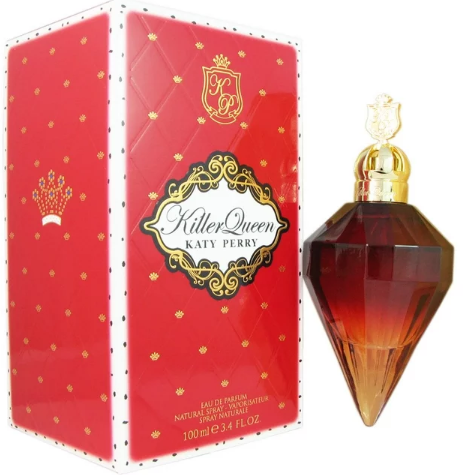 An American singer, TV star, songwriter and the founder of this amazing fragrance "Killer Queen", the one and only Katy Perry. This is a sweet fragrance with a vibrant depth of a perfect blend of sultry and sweet notes. The top notes of this scent are wild berries, dark plum, while for the base notes it has patchouli and cashmere which makes it a subtly warm scent which makes it perfectly sensual, musky, and sweet fragrance.
Fantasy Eau De Parfum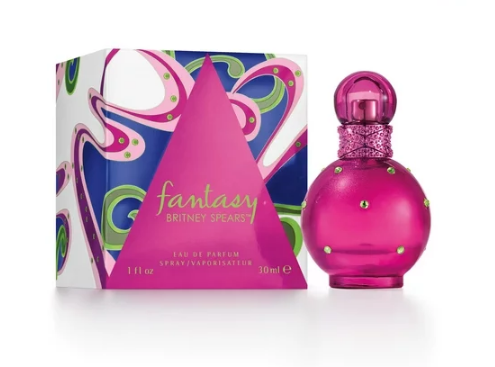 Britney Spears wanted to bless us with an extremely sensual scent that screams feminine energy and wants us to attract everyone around us for sure. For top notes you will be able to smell the notes of red lychee, exotic kiwi, and golden quince, while for the heart notes this scent has the notes of white chocolate orchid, cupcake accord, and jasmine petals, lastly, you have the base notes of sensual woods, creamy musk, and orris roots to make us all go wow on the very first spritz.
Cloud Eau de Perfume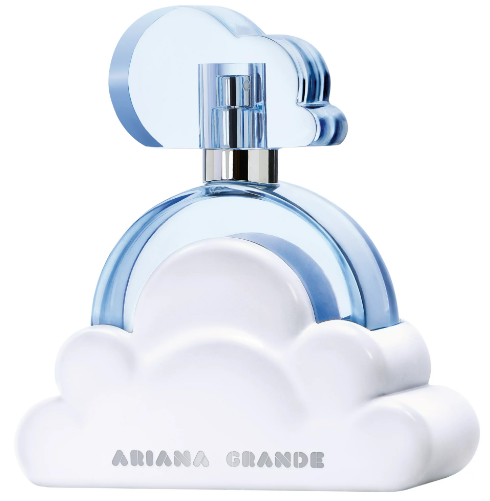 What do you think of a "cloud of positivity", well this scent is just that. The scent is energy and mood lifter, and has amazing perfume notes that make you feel the best of you. Ariana Grande knew we loved her personality and positive vibes so she made a scent out of it. The top notes of the fragrance is highly attractive as they are bergamot, forbidden juicy pear, lavender blossom and the heart notes of vanilla orchid, indulgent praline, creme de coconut and lastly, the base notes are of sensual musks, cashmere, and creamy woods that's enough to seduce anyone.
Scent from Above Eau de Toilette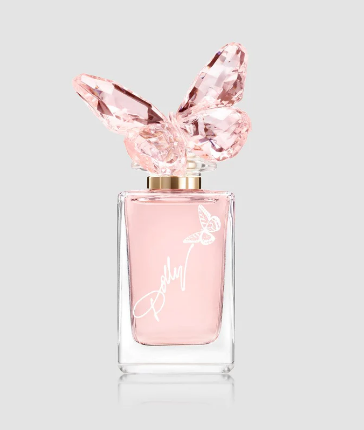 Dolly Parton just understood what type of fragrance works best for every occasion and every personality, so no one can say no to this. This fragrance has top notes of fresh peony blossom, mandarin, crisp pear, and blackcurrant. For the base notes it has vanilla orchid, jasmine, and lily of the valley which makes it a perfect blend of floral and fruity scent while amber, musk, sandalwood, patchouli and tonka beans base makes this scent perfectly sensual and feminine to wear to anywhere.
White Diamonds Eau De Toilette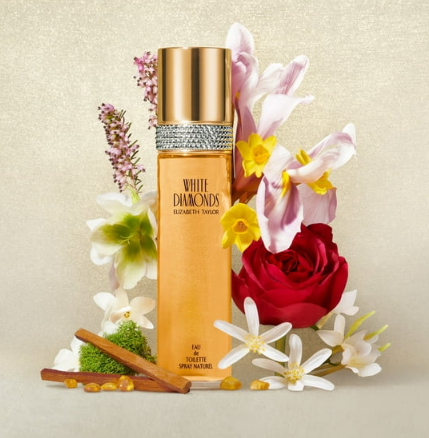 An oldie but goldie, this perfume was launched by Elizabeth Taylor in 1991, yes! And this one still sells out like it's a new scent. The top notes of this scent are neroli, aldehydes, amazon lily, while for the base notes you will smell sandalwood, amber, tuberose, and patchouli to make it the perfect fragrance to wear to date nights, or even brunch plans.
True Reflection Eau de Parfum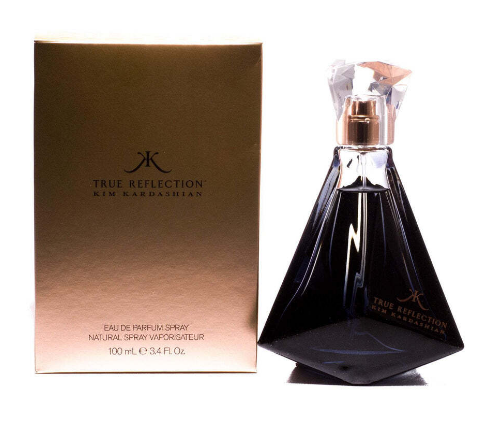 Kim Kardashian does know how to make a true reflection, and this is how she does! This fragrance is a perfect blend of some amazing perfume notes like rich patchouli, coconut noir, musk, succulent peach, warm woods, citrusy bergamot and other amazing notes you will love smelling all day long. This is a perfect balance between sweet and woodsy scent that is suitable to wear from day to night.
Conclusion
If you're looking to switch things up with your perfume collection, why not take inspiration from some of your favorite celebrities? From Ariana Grande to Rihanna, these eight celebrity perfumes are actually worth trying and might just become your new go-to scent.
UP NEXT: 6 Fragrance Brands Every Conscious Beauty Shopper Should Know