Are you feeling awkward and uncomfortable due to your curly hair? If yes, then you don't need be. The first and most important thing is to embrace the beauty you have. Love yourself the way you are, because if you're not going to accept your beauty then no one will.
In 2023 curly hair is not a mess, it is a vibe and trendy these days. You have seen many celebrities showcasing their curly hair in different hair colors on social media, red carpet, and at different events. And if you haven't seen them then here we are to motivate you and show you a glimpse of celebrities with curly hair. Don't give up and read the blog till the end to get inspiration from your favorite Hollywood actress.
10 Beautiful Curled- Hair Celebrities
In the following we have discussed the 10 most beautiful celebrities with curly hair:
Zendaya Curly Hair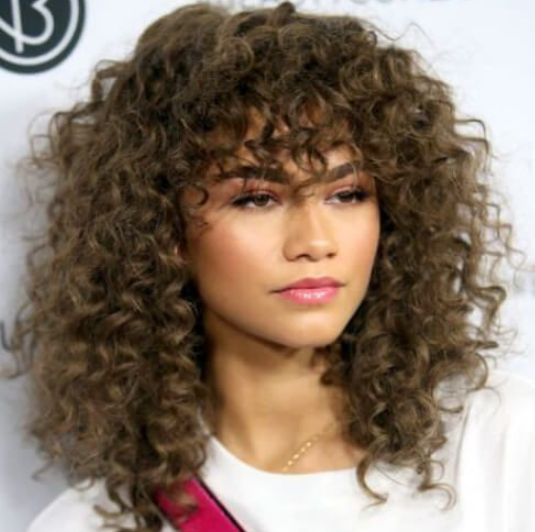 Zendaya is a style icon in Hollywood, and we couldn't be more pleased about it! She is an outstanding role model for all young people, but particularly for our younger curly girls. Zendaya has revealed that she enjoys significantly altering her hairstyle, whether it be new hair color or cut, by wearing wigs, weaves, braids, and her famous fake locs - all without damaging her natural curls.
Kim Kardashian's Curly Hair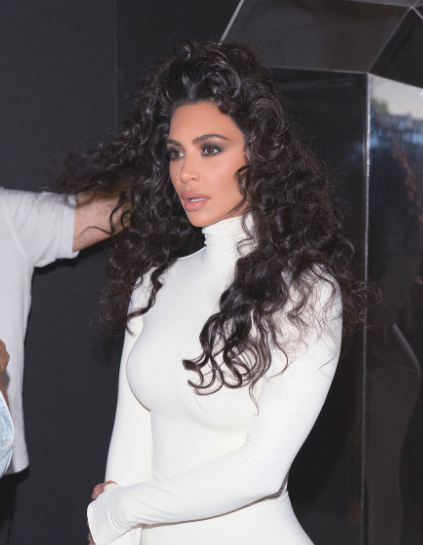 You have observed that Kim Kardashian has abandoned the sleek and straight hairstyle that she has typically worn in favor of the curly hairstyle that she has been sporting as of late. You can tell that the reality star and beauty entrepreneur is a fan of the look because she has worn the wavy texture to recent events such as BeautyCon L.A., the launch of her KKW pop-up shop, and the Louis Vuitton menswear show in Paris.
Margot Robbie Curly Hair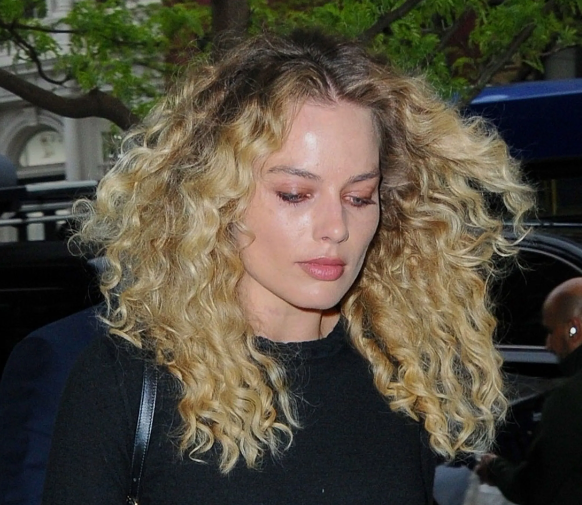 Margot Robbie was born with graceful wavy hair. Margot Robbie has worn a range of hairstyles since her 2013 debut, including long mermaid curls, elegant lobs, and voluminous blowouts. The reveal of her curly hairstyle on Monday evening was a pleasant surprise because it was a look we hadn't seen her wear previously. The 28-year-old actress flaunted her locks while promoting her new film Dreamland at the Tribeca Film Festival in New York City. The hair was styled with a center part and rich, cascading curls that fell just above her breasts.
Bella Hadid Curly Hair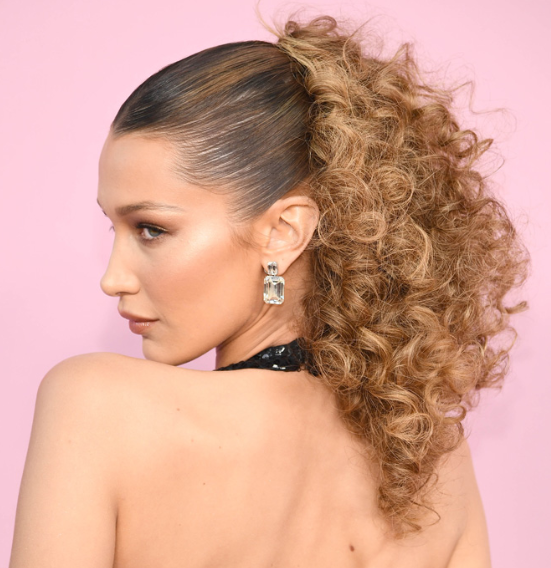 Over the weekend, the influential Bella Hadid tried with another 2000s hairstyle: tight coils. While curls are more of a texture than a trend, Hadid's styling of her generally straight hair harkens back to simpler days of slathering on a good old mousse, scrunching-drying with a side part, and letting our hair live its best life.
Selena Gomez Curly Hair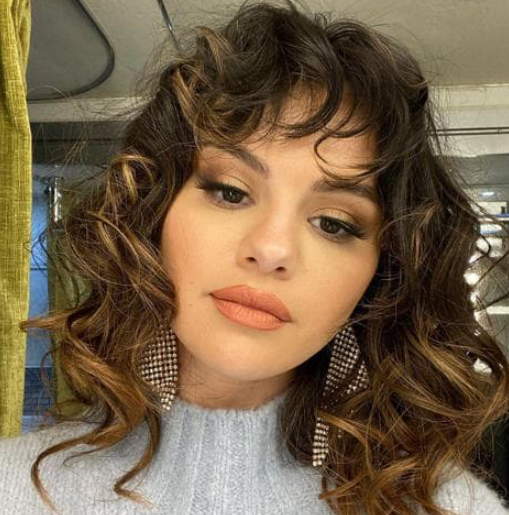 "I liked my hairstyle back then...should I do it again?" The Disney star Selena Gomez, renowned for her frequent natural photo uploads, referenced her natural beach wave tresses in the caption. The antithesis of the sculpted and refined red carpet looks to which most celebrities are acclimated. Naturally, dozens of users swarmed to the comments section to share their opinions on the photo, with many praising her for being so transparent on social media.
Hailey Bieber Curly Hair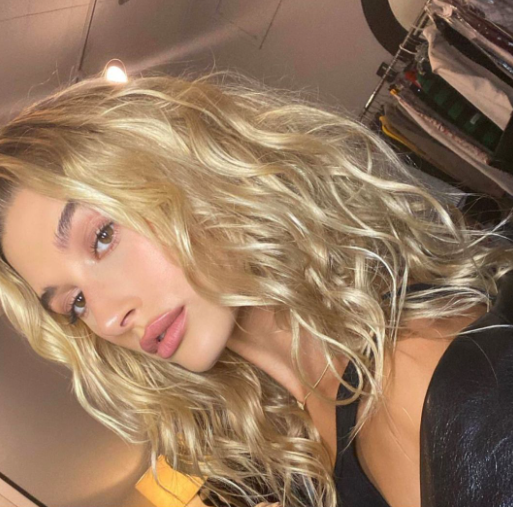 Her simple, everyday style has made her a fashion hero. Hailey Bieber has shown us many times how to look beautiful with little effort, whether through her clothes or the way she always pouts her lips. We immediately think of Justin Bieber when we think of elegant, easy waves, and it's safe to say that this is the haircut we want to wear this summer. Bieber's haircut, which is easy to copy, has been praised by a number of beauty experts in the past.
Anne Hathaway Curly Hair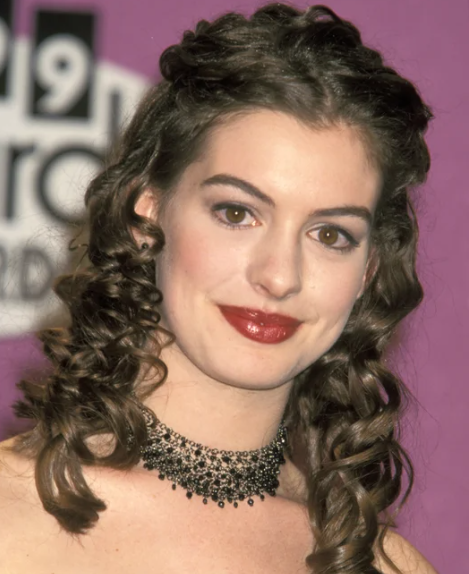 Despite her attempt to straighten her type 3 hair, Anne Hathaway is a curly girl at heart. Her hair is naturally curly. She might not always enjoy the lifestyle, but boy, does it want to embrace her! Her straightened strands almost always reveal some form of texture (possibly unintentionally? ), from a slight wave to the natural re-curling that we've all seen. Her hair might not always want to embrace the lifestyle, but boy, does it want to hug her!
Kylie Jenner Curly Hair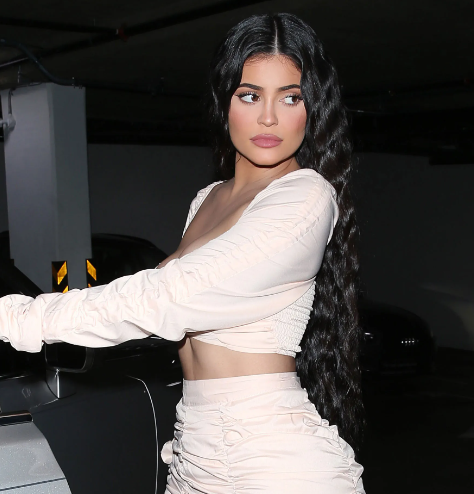 Kylie jenner has tried many different hairstyles on different events. But we all found Kylie Jenner more beautiful in her curly hair. She always looks adorable whenever she curled her hair. Her hair is usually straight with a small wave. Kylie's hair, which is naturally curly and wavy, is often styled in beach waves. Her hair is usually parted in the middle of her head, and a few pieces are left out to frame her face.
Taylor Swift Curly Hair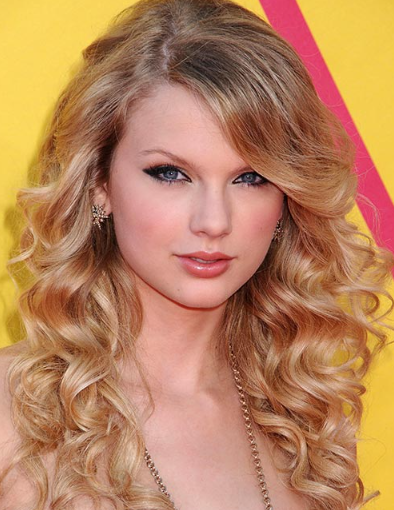 When the world first heard Taylor Swift, she was a young girl with a twang in her voice, a guitar in her hands, and beautiful curls on her head that made hordes of kids rush to Target to buy curling irons and hot rollers. When people first heard Taylor Swift sing, she was a girl whose voice had a twang. She was born with naturally curly hair, but as time went on, people mostly saw her with straight hair. Taylor Swift admitted that she didn't use any hair products or treatments to make her curly hair straight. In actuality, as she aged, her hair's texture altered.
Kendall Jenner Curly Hair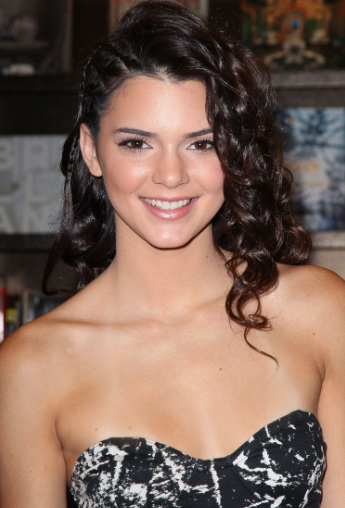 In contrast to her sister Kylie Jenner, Kendall Jenner does not have nearly as much range in her hairstyles. It is always thrilling to see Kendall's hair fashioned in a completely different way because she normally goes for the same look when it comes to her hair. On July 24, Kendall debuted a hairstyle that we are not sure we have ever seen on her before: a full head of beautiful curls.
Conclusion
If you think that curly hair is a mess and difficult to handle, then you're wrong. Curly hair has its own uniqueness and elegancy. You are not looking full if you have curly hair. Just look at the Hollywood celebrities we've listed with curly hair. They got a huge success because of their beauty and confident. Don't be afraid of styling your curly hair, you can style however you want. Be confident and look stylish!