If you've got those beautiful curls, you're no stranger to the extra care they demand. Whether your curls sway in waves, spiral with delight, or coil up in elegance, you understand the significance of choosing the right products. The key, as experts emphasize, lies in grasping the fundamentals of curly hair. Curly hair owes its unique texture to oval-shaped follicles, and the twists in these follicles give rise to the diverse spectrum of waves and curls. However, this distinctive shape makes it a tad challenging for your strands to receive the nourishment they crave from the scalp. Think of straight hair as a ladder and curly hair as a winding staircase. Oils can swiftly glide down a ladder, but the journey becomes a bit more intricate on a winding staircase. Hence, the curlier the hair, the more prone it is to dryness, as natural oils struggle to traverse the entire strand. That's why curly hair hungers for extra moisture and hydration.
Understanding your specific curl type is a game-changer when it comes to finding the perfect products. Those blessed with 2A or 3A curls should steer clear of thick butters and heavy oils that might weigh down their locks. On the flip side, those with thicker and coarser curl types (ranging from 3B to 4C) should embrace butters and creams to amplify moisture retention.
Best Haircare Products For Curly Hair
Below, you'll discover a curated list of the finest hair products designed to pamper and style those glorious curls. From luscious creams to smoothing oils and nourishing leave-in conditioners, we've got you covered with expert-approved recommendations.
Briogeo Leave-In Curl Defining Crème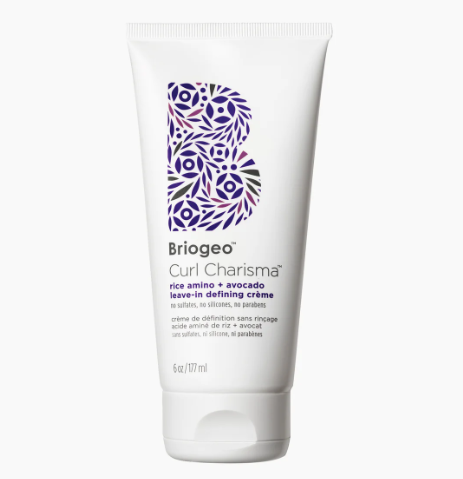 At the top of our ranking sits Briogeo's leave-in cream, a multitasking marvel that not only defines curls but also shields them from humidity. Packed with the goodness of rice amino acids and avocado oil, it nourishes your hair, locking in moisture and taming frizz. The lightweight, non-flaky, and non-sticky creamy texture adds to its charm. What's more, this cream boasts a commendable 96 percent natural ingredients, free from dyes and silicones, making it a safe choice for all hair types. After trying it out, my curls not only felt irresistibly soft but were also beautifully defined. The moisture held up throughout the week—needless to say, I was thoroughly impressed.
Mizani Heat Screen Hair Protectant Spray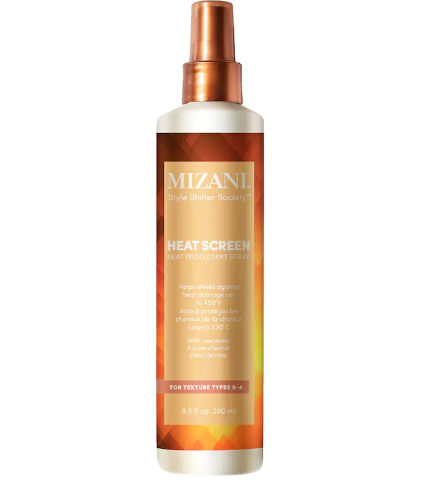 Curly locks demand special care when it comes to heat styling. Mizani's Heat Screen steps in with a winning combination of UV protection, thermal defense, and a frizz-free glow. Personally, I'm smitten with this product. What caught my attention is its lightweight yet hydrating formula. The bounce and smoothness it imparts are remarkable. Managing my dry hair has been a struggle, but finding a product like this, which safeguards and moisturizes without weighing it down, feels like hitting the jackpot.
Pattern Intensive Conditioner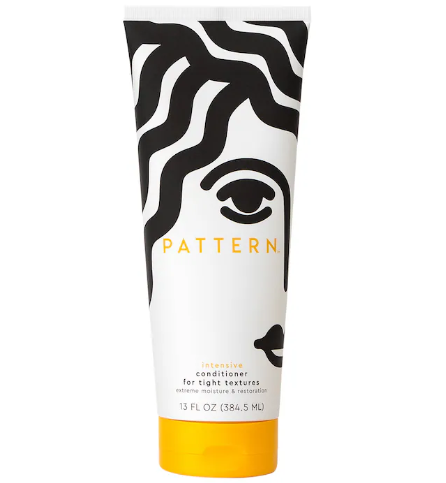 Untangling your hair can turn into a real struggle when you suddenly discover that your conditioner supply might not cover the entire mission. Pattern has come to the rescue with a jumbo-sized edition of their top-selling conditioner, designed to fend off breakage and cocoon every curl in a hydrating mix of avocado oil, shea butter, and other goodies. I've been rocking the natural look for a solid two years now. I've tested out all the budget-friendly options, and they've been decent. But let me tell you, this product right here is like a VIP pass for your hair. It's the smartest hair-related move I've made yet. If you're a fellow 4c in need of a conditioner that's in it for the long haul, I highly recommend giving this one a go.
Color Wow Dream Coat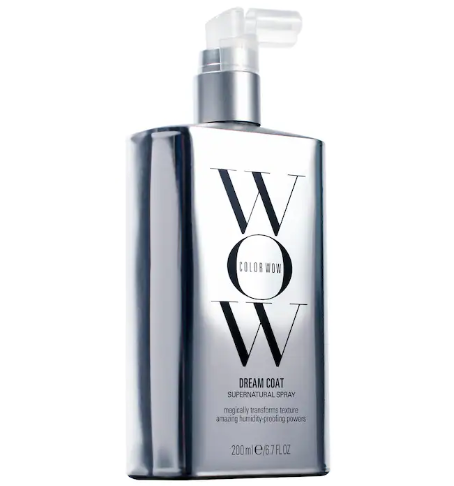 Here's my go-to whenever I want to breathe new life into styled locks or lay the groundwork for layering on products for my curly hair. Think of it as a sort of toner that works its magic to seal in the cuticle's exposure. Plus, it's the secret sauce for adding a lustrous shine to your curls, leaving them not just looking glossy but also incredibly hydrated and touchably soft.
Curly Girl Hair Towel Wrap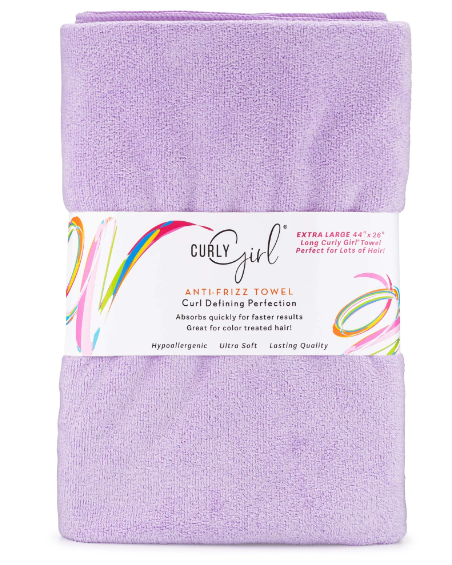 Upgrade your worn-out tee to this walmart bestseller—a roomy hair towel. Its microfiber magic swiftly sponges away water, minimizing your drying stint. the length lets you effortlessly tie up your hair, keeping it off your face. Thrilled with my fresh hair towel! The packaging exceeded my expectations, and they threw in a complimentary hair tie, such a nice touch. Not only do I adore the towel itself, but it also treats my hair with TLC, unlike other towels. I'm shouting it from the rooftops—everyone needs to snag one.
Conclusion
Maintaining curly hair can be a challenge, but with the right haircare products, it can be a breeze. From leave-in conditioners to styling creams, finding the best products for your hair type is key. With a little experimentation and patience, you'll soon have luscious, defined curls that are the envy of all.