Think of all the dreamy and doll-like skin and makeup details, and you will exactly get a hint of "Douyin Makeup". The makeup trend was first seen on a social media platform named Douyin of China, but now this trend has gained popularity in the US too.
We are talking about makeup trends here so how can we forget TikTok? This trend has been seen on TikTok and this trend's hashtag "#douyinmakeup" has gained a surprising 1.9 Billion views (wow, no?). Well now you know that it is something we all have a hint of and really fascinated by the look too, but what exactly is Douyin Makeup? And what sets it apart from the other makeup looks and trends?
How To Achieve Douyin Makeup Look
Let me walk you through the makeup products and steps to achieve a flawless Douyin Makeup on yourself.
Full-Coverage Foundation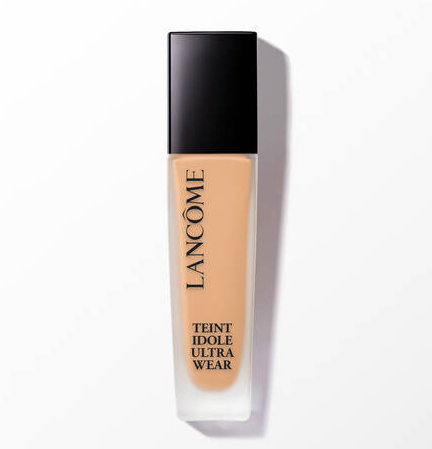 Lancome - Teint Idole Ultra Wear Foundation ($57)
A full-coverage base is a must to achieve a doll-like texture, so I would suggest you to use the Lancôme Teint Idole Ultra Wear Foundation as it is a full-coverage foundation and available in many shades so you can choose according to your skin tone. About the shade, I would say to go two or three shades lighter than your actual foundation color as it will give you that artificial look that Douyin Makeup calls for.
Just make sure the finish of the foundation is not cakey because then you will fail to nail that subtle and artificial texture for real life or even for camera. The fact that this makeup trend calls for a full coverage, it is important to understand that you have to keep your skin from looking too dry or powdery. Lastly, Use a damp makeup sponge to pat the foundation into the skin to minimize the appearance of pores and achieve that needed finish for the look.
ALSO READ: Best Foundation For Dry Skin: Our Top Picks
Concealer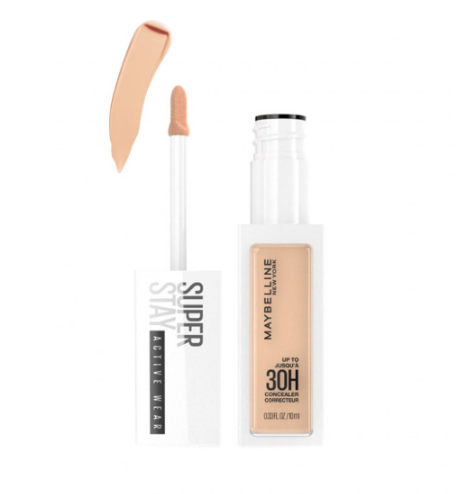 Maybelline New York - Super Stay® Longwear Liquid Concealer ($11.99)
Just like a full-coverage base, highlighting carefully with a concealer is equally important. Highlight on the cupid bows and nose with a Maybelline New York Liquid Concealer to create a Douyin-inspired effect. Just like you choose two or three shades lighter for foundation, go three shades lighter with the concealer to achieve the perfect highlight effect.
Contour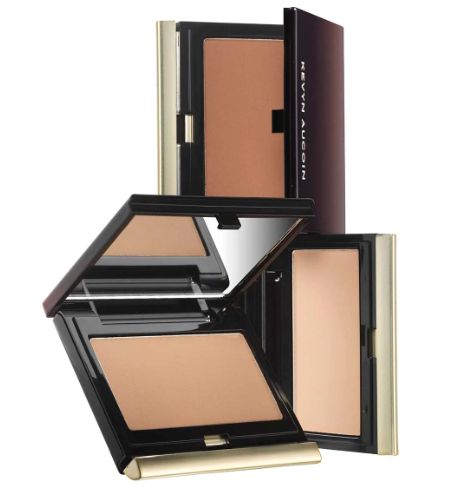 Kevyn Aucoin - Sculpting Contour Powder ($48)
After highlighting, let's sculpt with the help of a cool-toned contour powder as we don't go big on contouring for this makeup look. By choosing a cool-tone powder like Kevyn Aucoin Sculpting Contour Powder, you can give the desired look to the Douying makeup that's needed.
Setting Powder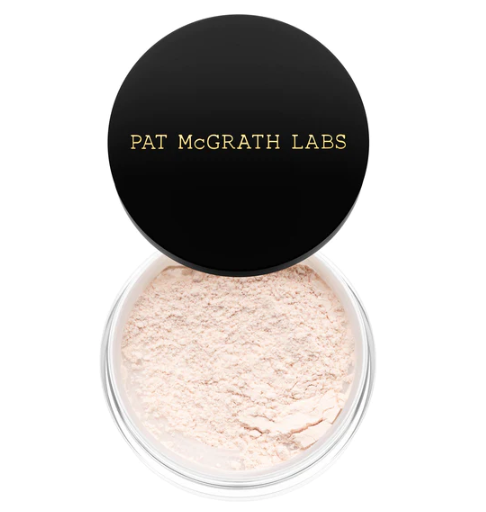 Pat McGrath Labs - Sublime Perfection Setting Powder ($42)
If you are a makeup lover or even a person who barely applies makeup (but does), you must have an idea of how important it is to set your makeup to keep the look fresh and still for a long time. Give a finishing touch to your base with a milled powder like Sublime Perfecting Setting Powder one. Lastly, dap and give a final touch with a powder on a large puff to achieve the Douying effect.
Glittery Eyes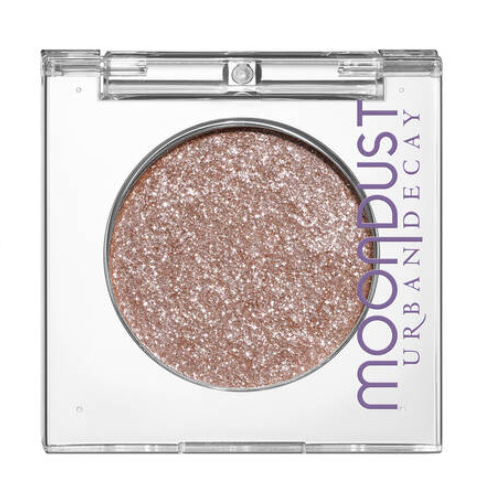 Urban Decay - 24/7 Moondust Glitter Eyeshadow ($24)
What pops most in this look is the glitters that you add to your eyelids. The eyeshadow you should choose must have a wet effect to give the perfect finish that screams Douyin. To achieve the Douyin-inspired eyes, I would recommend Urban Decay 24/7 Moondust Glitter Eyeshadow in Space Cowboy, Lithium shade which is deeper and pairing it with Cosmic, which is a sheer white hue, allowing to make a perfect blend out of these.
Liquid Eyeliner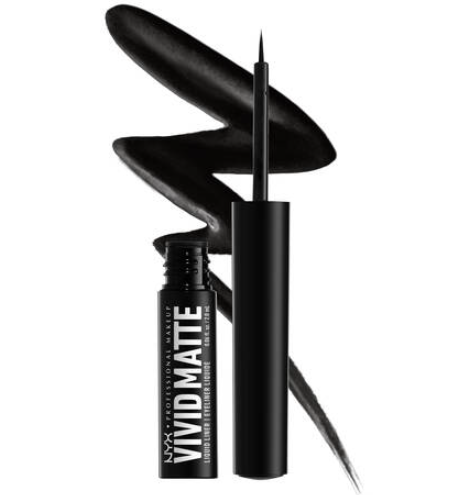 NYX Professional Makeup - Vivid Matte Black Liquid Liner ($9)
Douyin makeup calls for a thin winged eyeliner, keep it as sharp as possible because the sharper it will be the better it will look. If the choice of your base and contour color goes with a black liner then use a NYX Matte Liquid Eyeliner Apply on a top lash line to pop the eyelids a little more.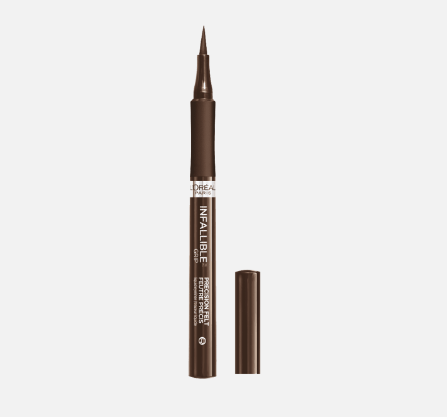 L'Oréal Paris - Grip Precision Felt Waterproof Eyeliner ($11.99)
And if your base, contour and highlight shades calls for a softer look then go for a brown eyeliner to create a wing on the top lash line. For achieving a brown wing liner opt for L'Oréal Grip Precision Felt Waterproof Eyeliner in Brown shade.
ALSO READ: Ways To Apply Eyeliner Like A Pro
Apply False Lashes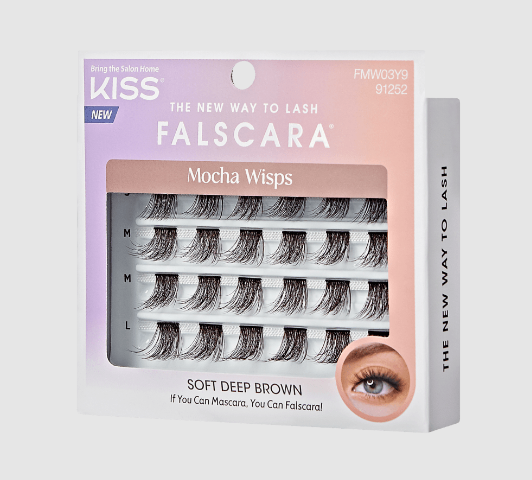 Falscara - Wisps Multipack ($7.99)
If you wanna go big on Douyin, and want to add drama to the overall look then false lashes are what your look is missing. Apply false lashes to both of your top lash lines if you just want to add a hint of drama but if you wanna make it look like you are all things Douyin then apply the false lashes to the bottom lash line too.
Lip Stain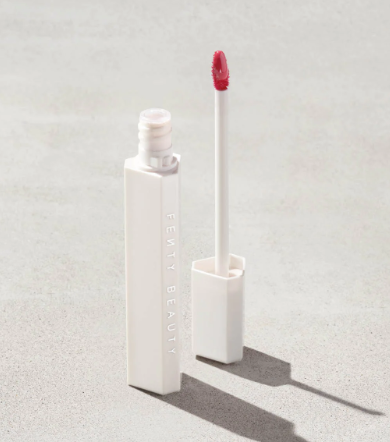 Fenty Beauty - Poutsicle Hydrating Lip Stain ($27)
Lip stains have always been a Korean go-to look of all time. Well it is actually gorgeous and minimal at the same time, this look is everything but fuller and bold lips. Minus a lip liner, a bold matte lipstick and a full painted lips (everything that makes the lips looking fuller). Just apply a minimal shade of pink between both of your lips to create a spotlight only in the between and give a blurred look to the upper and the lip lines (sounds like a soft ombre of Koreans).
Aegyo Sal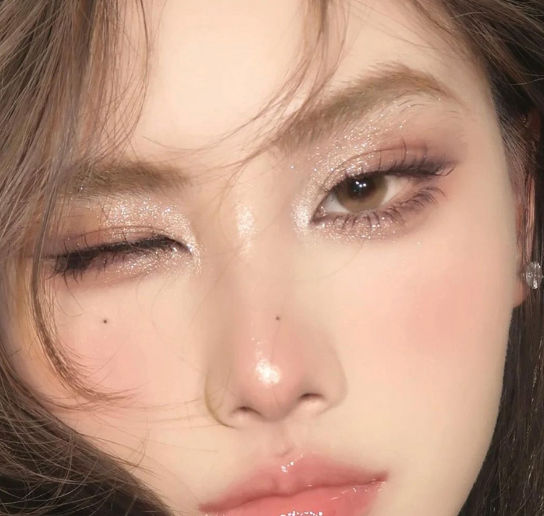 You must have seen a highlight in Douyin makeup underneath the eyes, that's what makes this trend's makeup look complete and Douyin. Every Chinese or Korean makeup look must have the detailings in the skin underneath the eyes to give a wider appearance and give an anime-like effect that this look requires.
It's not hard to do at all, but yeah neatness does matter. Just trace a round line with a brown pencil right where your lower lashes end, then blend the browns with a eyebrow brush to give it a softer effect, but don't overblend as it will give you a muddy look. Lastly, add a soft shaded eyeshadow to the spaces between lower lash and the line you previously created to make the aegyo sal stand out.
Conclusion
Douyin Makeup is everything but bold, so it's the look that suits every skin tone and any occasion you have upcoming. The versatility of the look is perfect to wear anywhere because you can create a soft look by keeping the shades all matte and light and for a bold look you can add glitters and shades that pop in a minimal way to add a drama to the overall look.