Just like skincare and haircare products, I am also always on the lookout for lip products too. Because who doesn't want their lips plump and hydrated as their skin? No one. We all hate dry, dull, and chapped lips for sure, and for that I know what can fix that. Lip oils! Yes, and Kylie Jenner sure knows the secret to the most luscious lips ever. I have tried many lip products, whether lip oils that hydrate or a chapstick that helps keep the dryness away or even a lipstick that is creamy enough to do both the jobs at the same time. I would love a product that doesn't do too much harm to my lip health.
As I have tried and tested so many beauty brands of lip oils, I recently came across Kylie Skin Lip Oil which was strawberry one that just clicked in my mind because of the reviews and assuming the delicious scent it will have most definitely. But what Kylie Skin Lip Oil obsession made me do is that I ordered and tried all the five flavors throughout these months and here I am with my personal review on them.
My Favorite Kylie Skin Lip Oil Flavors
Lip oil is so important to keep our lips hydrated and moisturized even in summers, because just like our skin needs moisturizer even if we have oily skin it's the same with the lip health you all.
Kylie Skin Lip Oil In Coconut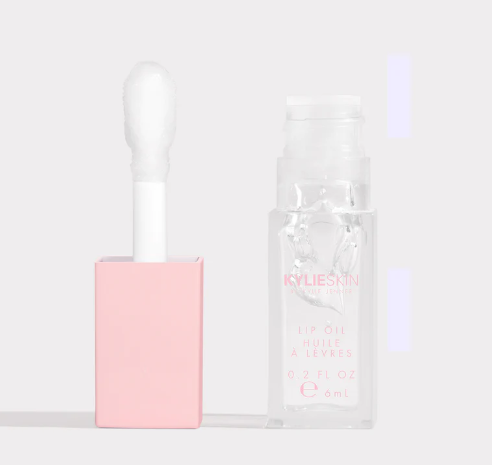 Don't tell me you only thought that coconut oils and extracts are only limited to skin and haircare, no it's not luckily. This flavor of Kylie Skin lip oil is everything about beachy, sandy, and summer vibes because of its tropical scent and coconut texture as well as transparent color. It is just so hydrating, moisturizing and non-sticky that I can't help myself buying this one every summer to enjoy the vibes of the season a little more. No wonder why it's the best seller for Kylie Skin, it truly deserves to be for sure.
Kylie Skin Lip Oil In Strawberry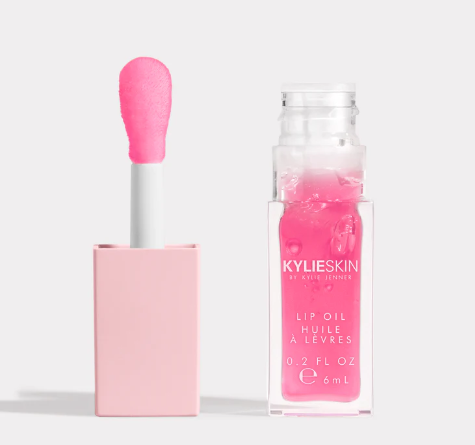 If you are anything like me, you must be attracted towards any berry-inspired skin care because of their delicious scent and their juicy textures, right? This strawberry flavor of Kylie Skin lip oil is a burst of the essence of ripe strawberries and the scent is just too heavenly that I cannot stop being obsessed with but eat it all out (who doesn't want to?). The win-win of this one is that it is non-sticky even if its fruit-infused and natural looking gloss and not all that unnatural looking pink at all. A feminine product that just sits too perfect for "THAT GIRL".
Kylie Skin Lip Oil In Watermelon
Sounds like a perfect summer treat, right? This one is kinda like the coconut one because of the tropical and summery vibes. Watermelon seed oil is just too good to be true for lip health, it will make them hydrated, moisturized and also helps with the overall lip health. It will help you with the constant dryness the lips deal with when we are wearing nothing on our lips. Also, girls, Here is a great great choice for you to use this one when you are going for no-makeup look or even if you are going for barely-there makeup by opting for just watermelon-infused lip oil and your favorite moisturizer, ta-da you are all set to rock!
Kylie Skin Lip Oil In Pomegranate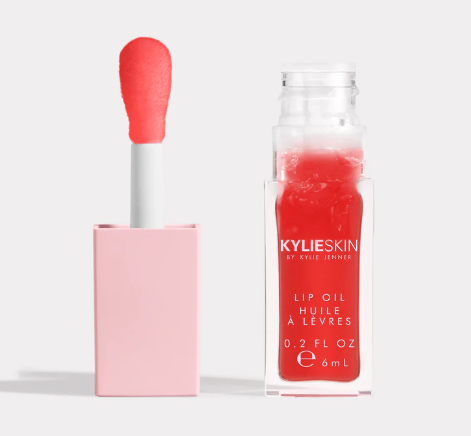 If you're looking for a lip treatment that feels indulgent and luxurious, the Pomegranate Lip Oil is the answer. Infused with the essence of ripe pomegranates, this lip oil not only smells divine but also works wonders in revitalizing and rejuvenating your lips. Pomegranate seed oil is known for its anti-aging properties, making this lip oil a powerful ally in the fight against fine lines and dryness.
Kylie Skin Lip Oil In Passion Fruit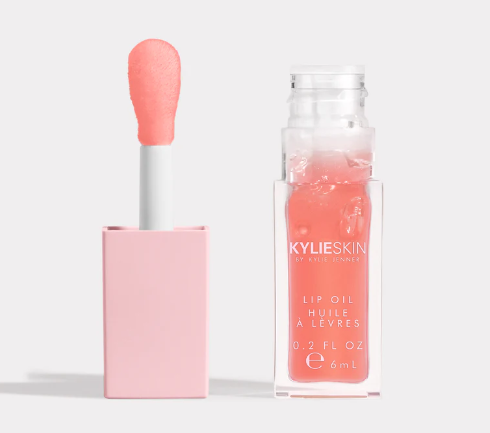 Show your passion for beautifully hydrated lips with the Kylie Skin Passion Fruit Lip Oil. The exotic aroma of passion fruit adds a touch of sensuality to your lip care routine. Packed with passion fruit seed oil, this lip oil delivers intense nourishment, leaving your lips feeling smooth and kissably soft. It's the perfect choice for those who crave a hint of exotic flair in their daily beauty routine.
Conclusion
See, Kylie Skin lip oil is something you need to add to your routine if you haven't already, because don't you want supple, hydrated, juicy, moisturized, and luscious lips? Well, all these flavors are the best example of lip oil for all. These Kylie Skin lip oil flavors were too good to be true when I applied for the first time and till the very last when there is only little left. So, try out these amazing and hydrating Kylie Skin lip oils to achieve glossy and juicy pout.