Want a bold and eye-catching look for your eyes? Give red eye makeup a chance and see how it makes you look gorgeous and bold. Red eye makeup is a choice for the ones who want to enhance their features a little more and make them stand out in the crowd. There are many different techniques and shades you can play with if you want a perfect red-eye makeup look. With just a few tricks and tips you can achieve the perfect look for your personality and eye shape.
How To Achieve Red Eye Makeup Look
If you are someone who wants to step into the trend but have no idea how to do it, let me guide you step-by-step so you can flaunt your red-eye makeup using the right makeup products like a true fashionista.
Prep Your Skin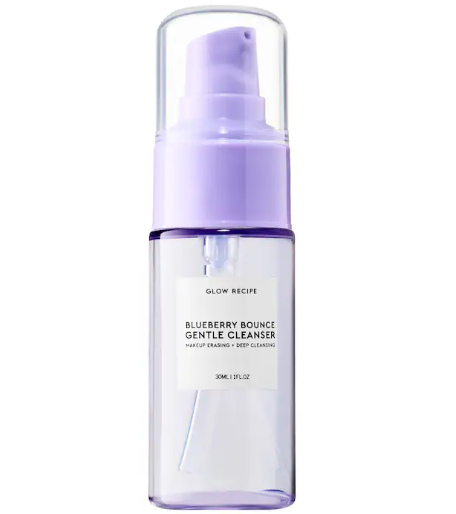 Glow Recipe - Mini Blueberry Cleanser ($10)
Keep in mind that if you want any makeup to look flawless and non-cakey, you need to keep the skin clear before stepping into the makeup application. First, cleanse your skin so you don't have any dirt or impurities as you apply makeup and achieve a perfect eye makeup look.
Prime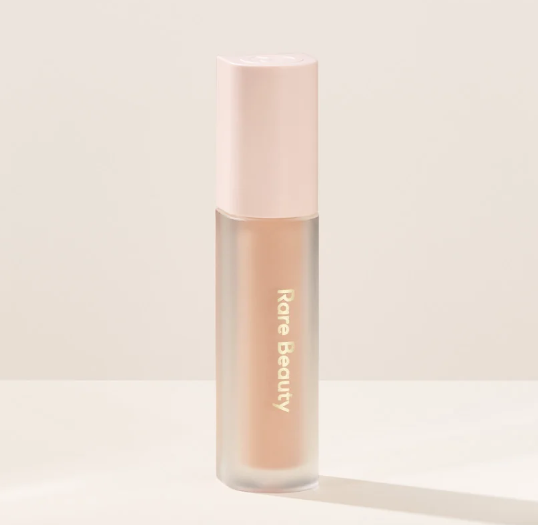 Rare Beauty - Weightless Eye Primer ($21)
To start, apply a primer so the skin you will be applying makeup on is smooth and flawless for the texture. Primer helps with achieving the smoother and silkier base for makeup and who doesn't want that? Also the primer helps eyeshadows to stay longer than usual.
Concealer Under Eyes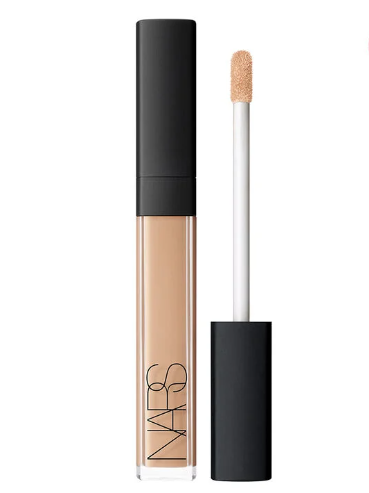 Nars - Radiant Creamy Concealer ($32)
If you have even once applied makeup, you sure have an idea how important it is to take care of your eye bags and dark circles as caring for them and maintaining them really makes the difference. So, in this step you have to apply concealer to fade away all the imperfections to achieve a flawless eye makeup look.
Choosing The Perfect Red Eyeshadow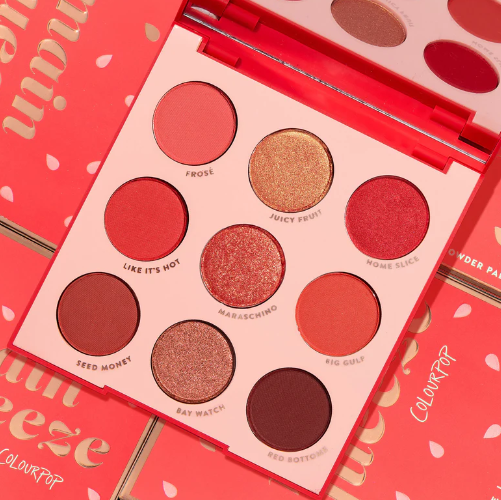 ColourPop - M
This is that step which makes or breaks the look, seriously. So, the first thing you do is to choose the right shade of red so you can perfectly mix and match it with your features and further makeup techniques. When it comes to red, you will find a wide variety of shades and textures and the most important thing you should do is to not get confused. It's not that hard to figure out what color suits you best and what's not. According to your skin tone, you can choose colors that compliment your natural skin color. For warm undertone skin, warm red shades like terracotta and burgundy works wonder. While for the cooler undertones, red shades like cherry, crimson and anything cool works the best. Don't hesitate to mix and match and play around with different shades until you find one that suits like the second skin.
Define The Crease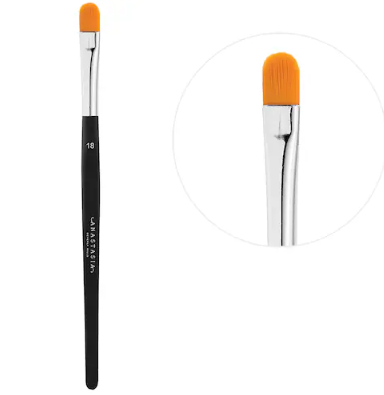 Anastasia Beverly Hills - Brush ($18)
To add definition, use a smaller brush to apply a darker red shade to the crease. Blend well to avoid harsh lines and ensure a smooth switch between shades. This step enhances the depth of the red eyeshadow, giving your eyes a stunning vibe.
Highlight The Inner Corner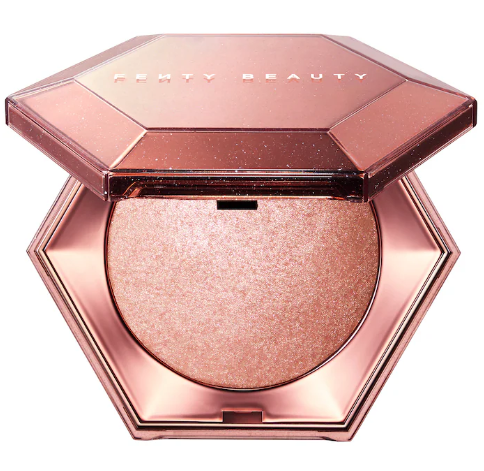 Fenty Beauty - All-Over Diamond Veil ($42)
Brighten up the inner corners of your eyes with a shimmery, light shade. This will add a touch of glitter and golds to the look and make your eyes pop. A champagne or gold shade works well to complement the richness of the red.
Eyeliner And Mascara
| | | |
| --- | --- | --- |
| Stila - Waterproof Liquid Eye Liner ($24) | | Glossier - Lash Slick Lift Mascara ($18) |
Define your eyes further by applying eyeliner along the lash line. You can keep it subtle with a thin line or go bold with a winged look. Finish the eyes with a few coats of volumizing mascara to enhance your lashes and complete the captivating gaze.
Clean Up Edges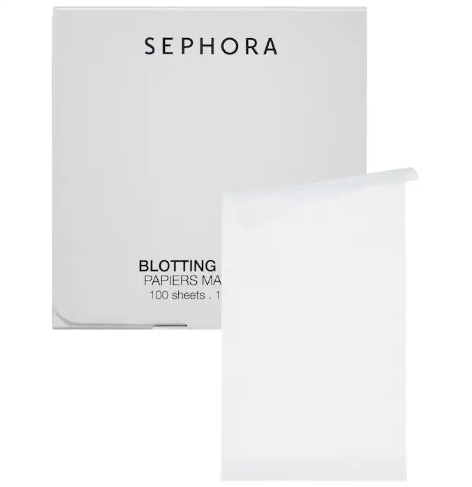 Sephora - Mattifying Blotting Papers ($4)
Use a clean brush or a makeup wipe to clean up any mishaps or uneven edges. This step will make sure you will end up with a polished finish. Don't forget to create a red underline to create a playful makeup look.
Conclusion
With a few key tips and tricks, achieving the perfect red eye makeup look is within everyone's reach. Practice and experimentation are key, but with attention to detail and flawless application, you can rock a bold and glamorous look like a pro.