This year we have all seen a variety of hair colors getting all the attention they deserve but one of the hair colors that stands out from others is brown hair. When it comes to hair color trends of the year, you will spot brown hairs the most. Brown is actually timeless and comes in a variety of gorgeous shades to suit every hair texture and skin tone. We have spotted so many celebrities and influencers flaunting brown hairs in their own unique way. So, we have made a list of stunning celebrities with brown hair.
11 Gorgeous Celebrities With Brown Hair
Whether you are into brown highlights, or you are more into dark chocolate-type colors, look into these and get yourself done with the best brown shade on you.
Anne Hathaway
From her luxurious skincare routine to hair looks, she never fails to serve us stunning beauty of hers. She is showing that brown hairs are as stunning as her and can be effortlessly rocked with any outfit and at any event.
Dakota Johnson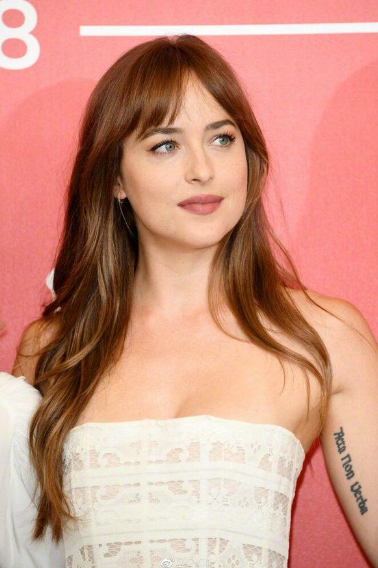 A bangs queen, an actress Dakota Johnson played a hit character of Anna for Fifty Shades of Grey, a beauty queen, and a true goofy ball. We have seen her so many interviews and her movies and we have seen her not once but so many times slaying brown hair.
Selena Gomez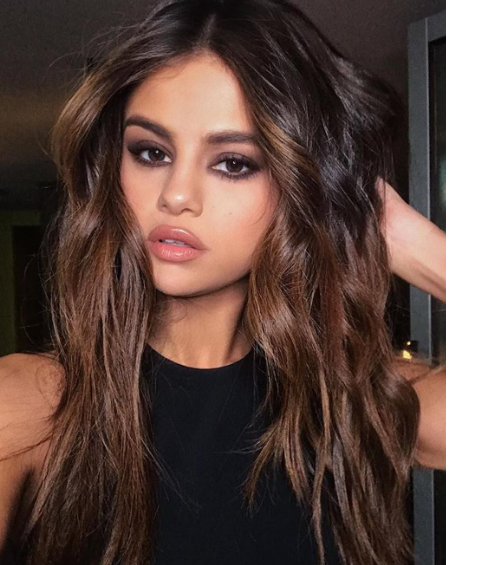 We have seen Selena's hair colors always being on point, and these brown hair are no exception. She knows how to stand out in the crowd, whether it's her nails, skincare routine, looks for Coachella or her 31st birthday. She just knows what she is doing, right?
Miley Cyrus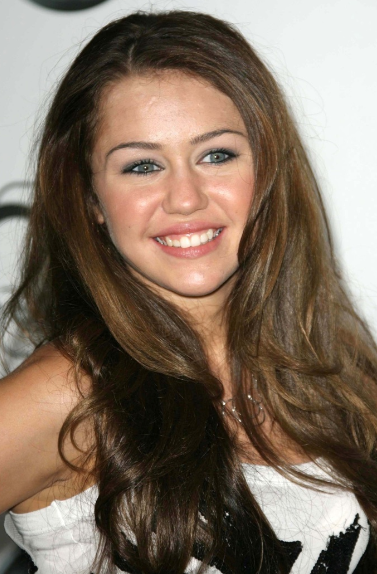 Since her Hannah Montanna era she has not stopped serving us with her stunning looks. Cannot take my eyes off this gorgeous celebrity Miley Cyrus, who has brown hair and stunning blue eyes too.
Jennifer Lopez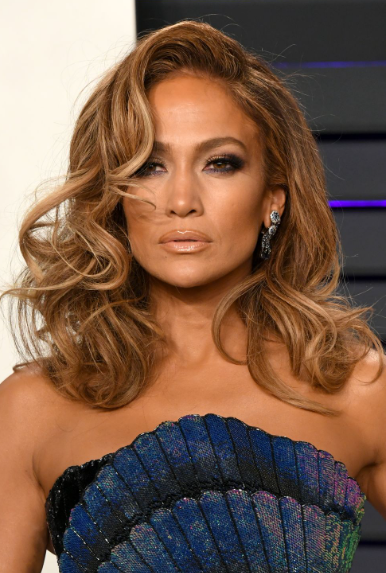 Cannot help but be obsessed over this honey brown hair of Jennifer Lopez, as gorgeous as she is. This shade is a perfect balance between brown hair and balayage highlights, and JLo is making us realize that we can pull off both at the same time.
Ashley Benson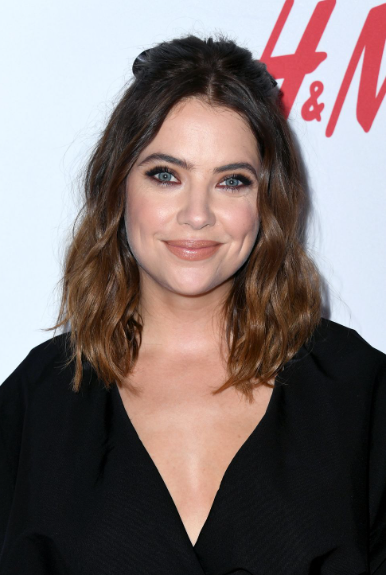 Remember that time when Ashley Benson changed her blonde hair to a rich chocolate brown shade and that too with an ombre effect, a gorgeous choice.
Meghan Markle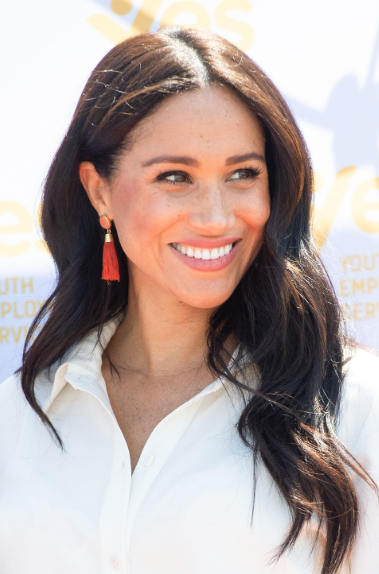 What can i say about the royal beauty queen Meghan Markle, a phenomenal actress of Suits, and a celebrity who effortlessly rocked the brown hair just by opening them and just making them move with her. This is a natural chestnut shade of brown and we love how it looks on our royal queen.
Winona Ryder
If you are a fan of dark chocolate then you have always guessed it. Yes, and no, it doesn't look black if you look deeper rather it's a perfect dark chocolate color one could ever opt for. Perfect shade for someone who wants a darker color but not black.
Lily Collins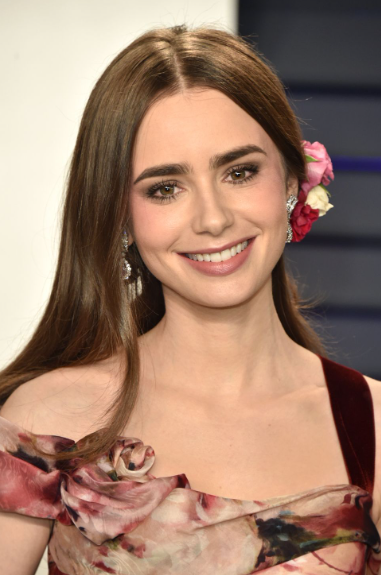 Lily Collins is literally as fashionable and as enthusiastic as Emily in Paris, for sure. Here despite the stunning toffee brown hair, she is giving a gorgeous girl from Paris wearing flowers in her hair and a charming floral dress.
Beyonce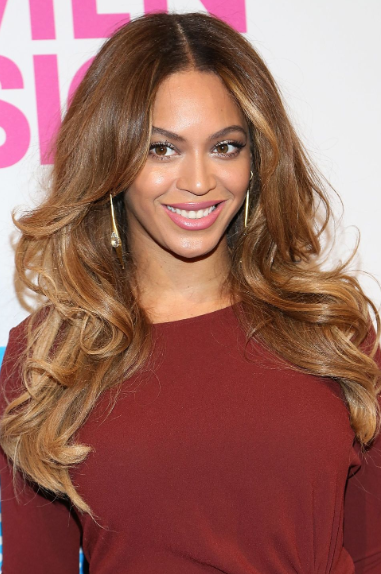 As gorgeous as her, this warm-toned honey kissed bronze shade of brown is something that looks like just the right vibe of Beyonce. Also loved how her stunning eye color matches the hair color, i just cannot say anything but wow.
Ariana Grande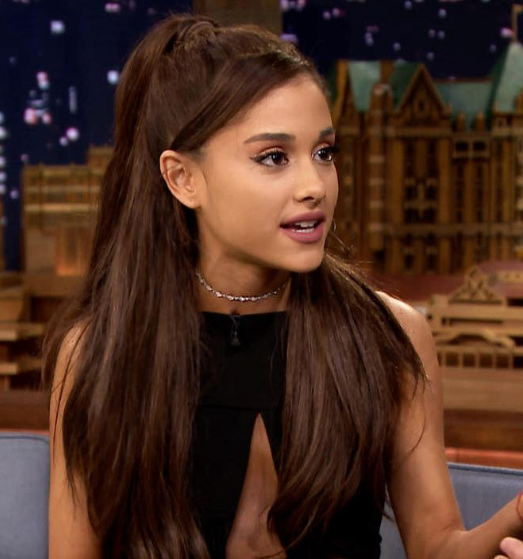 We all have loved her signature high ponytail hairstyle in dark hair, but how Ariana Grande rocks it with this shade of brown is next level. This color is very easy to pull off, no matter what skin tone, hair texture or signature hairstyle you have.
Conclusion
It's hard to deny the charm of brown-haired celebrities. From Anne Hathaway's classic beauty to Beyonce' sultry gaze, these women are stunning in their own unique ways. With hair that ranges from rich chestnut to dark chocolate, each of these celebrities truly shines. They remind us that brown hair can be just as striking as any other hue, and that true beauty comes from confidence and individuality.
UP NEXT: 10 Gorgeous Celebrities With Curly Hair You'll Love